Acer and NVIDIA teamed up to finally give Chromebook fans what they want: a Chromebook with a nice screen, decent speed, 4GB of RAM, graphics processor power and super long battery life all in a price under $400. That's what buyers of the new Acer Chromebook 13 with an NVIDIA Tegra K1 processor will get.
Acer and NVIDIA have teamed up to bring out the first Chromebook built on NVIDIA's new ultra low power chip. As a result, this attractive white 13-inch Chromebook will last up to 13 hours on a single charge. Other configurations will still go about 11 hours with the higher resolution screen. The promised 13 hours beats the current battery leader, Dell.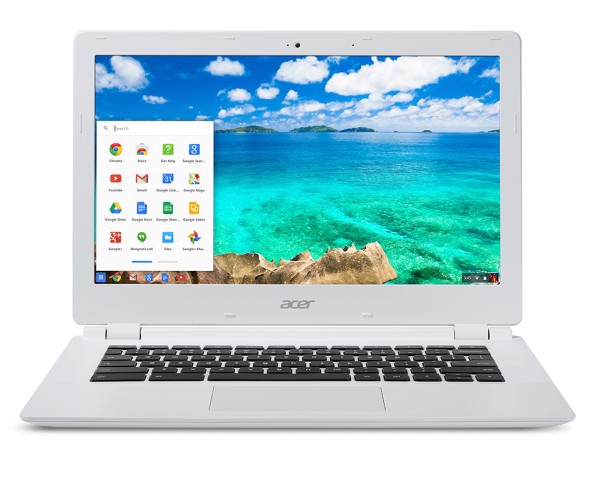 GottaBeMobile has all the details about this interesting new offering from Acer that gives fans of their earlier machines something in a slightly larger form-factor. The Acer C720 still sits atop the list of best-selling Chromebooks, along with our other favorite Chromebook: the HP Chromebook 14. It's possible that Acer offers a machine that will finally dethrone the HP, and just in time for the back-to-school buying market.
What Does an NVIDIA Tegra K1 Mean for the Acer Chromebook 13?
So what's the big deal about the NVIDIA Tegra K1 chip? It gives buyers a system with the best graphics power available in a Chromebook. NVIDIA designed this chip to run in full power mode when needed, but it can also switch to a low energy mode running a single core ARM Cortex A15 processor also built into the chip. That's why it runs so long a single charge. Users will enjoy great performance while streaming 1080p video and the few websites that need this much graphics horsepower can take advantage of it. Most of the time, the computer will sip power and last all day. This makes it the perfect Chromebook for students who want to work and play.
The ability to switch between a high-power graphics processor and an ultra low voltage processor isn't new with this chip. We've seen it in the MacBook Pro and high-end Windows machines. But it's unusual to get this power in a computer at this price point.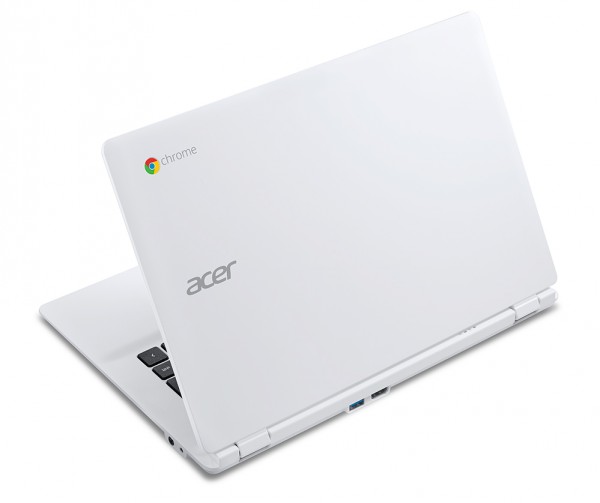 Finally a 1080p Chromebook Display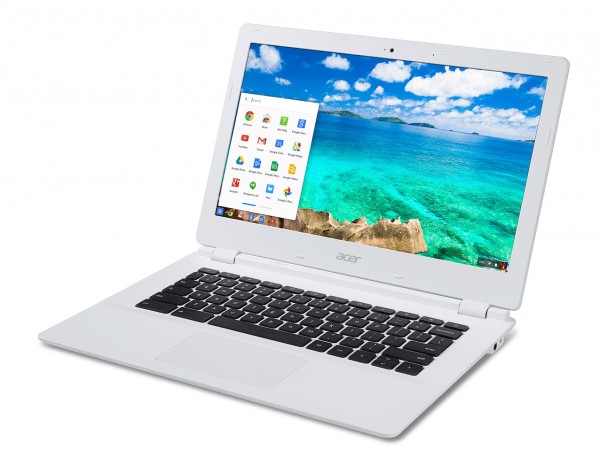 Most Chromebooks suffer one terrible malady. They run low resolution 1366×768 screens. They're also washed out and clearly cheap. We've not yet seen the Acer Chromebook 13 in person, but the better resolution and graphics system powering it make us hopeful that we will finally get a nice display for under $400 at the 13-14 inch size. The other models that rival this screen quality come from the HP Chromebook 11, the new Samsung Chromebook 2 11-inch model and the older Google Chromebook Pixel, which costs over $1200 and doesn't even include the Haswell based Intel processor since Google introduced it over a year ago.
Acer announced two different screen resolutions. For $20 less buyers can get a 1366×768 display, but we're not sure why they would want it unless they need that extra battery life. The 1080p screen version will only last 11 hours. At over 10 hours, we're fine with losing 120 minutes while getting a better screen and more memory, since it runs with 4GB of RAM.
Other Attractive Specs
Other Interesting Specs
Who says size doesn't matter? The Acer Chromebook 13 will measure .71 inches thin, 3.31 pounds and still pack some nice power. By comparison, our current "best Chromebook" the HP Chromebook 14 weighs over four pounds.
Acer designed it without a fan, which it doesn't need thanks to the low-power NVIDIA Tegra K1 chip. We'll see if the machine gets hot to the touch.
Buyers will enjoy the fastest possible Wi-Fi thanks to the built-in 802.11ac radio with 2×2 MIMO antennas. It also works with the slower 802.11n.
Here are a few more details to enjoy:
Fast boot times in under 10 seconds thanks to a 16GB or 32GB SSD
2 USB 3.0 ports
HDMI output
720p Webcam
Price and Availability of the Acer Chromebook 13
This slideshow requires JavaScript.
Buyers can pre-order the system at either Best Buy or Amazon starting today. They will ship later this month. Here are the options available.
Best Buy will offer one with 2GB of RAM and the full 1080p screen for $299.99. It comes with 16GB of storage in model number CB5-311-T9B0. The more expensive version comes from Amazon and sells for $379.99. That's the one enthusiasts will love because it ships with 4GB of RAM and a 32 GB SSD. People who open a bunch of tabs or run a bunch of webapps will prefer the more expensive model. It's well worth the extra $80 for faster performance and more storage and the nice HD display.
Acer will also sell a model with only 2GB of RAM, 16GB of storage and a typical low res 1366×768 display. Expect school systems which are snapping up Chromebooks instead of tablets these days to go with this model. Everyone else should pay the extra $20 for the better screen or jump up to the full-priced model to get all the goodness.
To learn more about the NVIDIA Tega K1 processors, check out NVIDIA's site. See Acer's page for more news about these new Chromebooks.
Advertisement