A signature is a distinctive way of signing your name and an email signature can be a distinctive way of ending your emails witht he information the recipient needs to get in touch with you. In this article, we are going to be setting up an email signature in Microsoft Outlook 2010.
First, open Microsoft Outlook.
Click File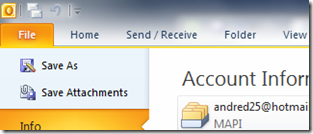 Then click Options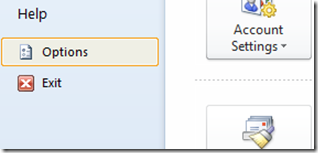 Then click Mail then click Signatures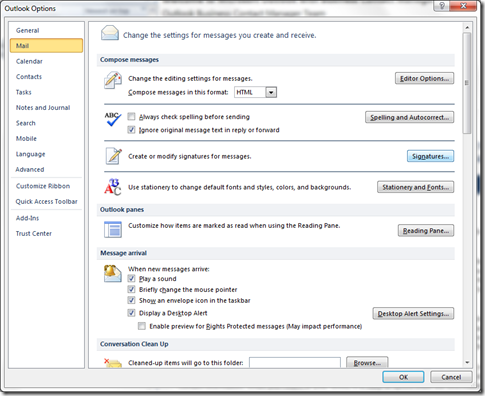 Click New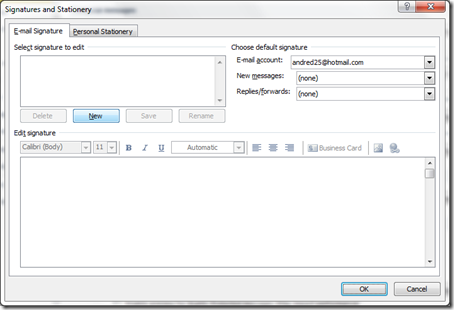 Give the Signature a Name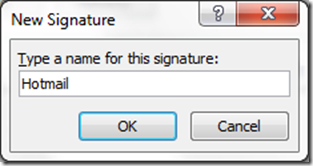 Enter the details for the signature

Select the default messages you would like the signature to appear on: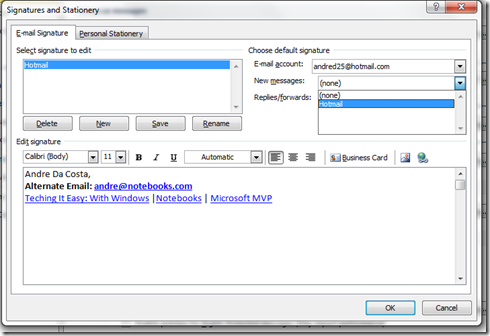 Then click Save, then click OK.
If you want, you can create an alternate signature with different information, so you can use it for different types of communication.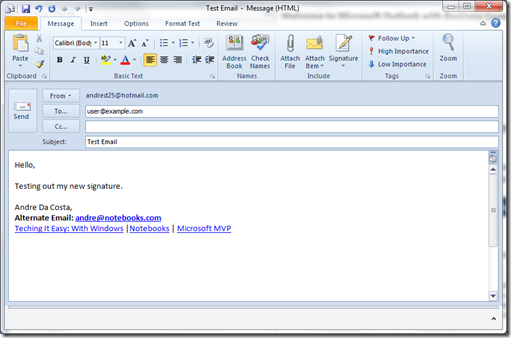 Every time you create a new Email or Reply to a recipient, your signature will automatically be added.
Advertisement