Best Buy's in house brand Rocketfish has a unique keyboard case for the Apple iPad. The Advanced Series iCapsule Keyboard is a Bluetooth keyboard and a hard back case to protect the iPad. While not in use the iPad can be stowed inside the clamshell case which is complete with a cutaway to show off the Apple logo.
The case can hold the iPad in portrait or landscape mode and the keyboard runs on two AA batteries which provides you with the convenience of swapping out batteries when you run low on power.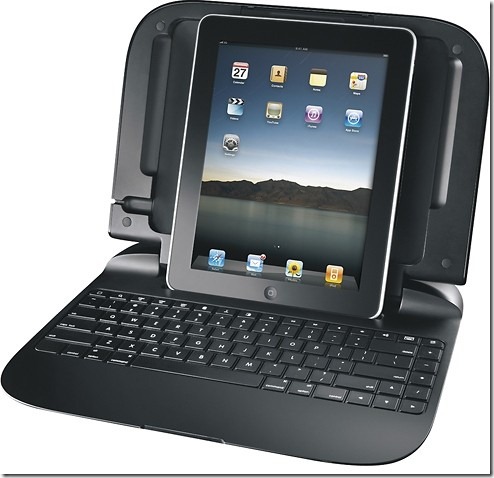 This is not the first keyboard case we've seen. But what distinguishes this one from the other is the size of the keyboard and the versatility of being able to fit in both portrait and landscape modes.
The case is available for order at Best Buy's online store only. It is currently backordered but you can place an order now and get it when they are back in stock. The case/keyboard is on sale for $79.99.
Advertisement