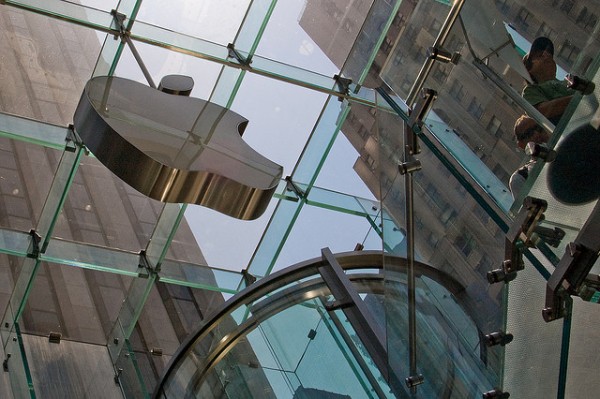 This morning the Secret Service and the Manhattan DA announced the arrest of 27 individuals who were part of a credit card forgery and identity theft ring known as "S3" which used stolen information to make purchases at Apple stores in Manhattan and across the country.
According to the press release the group recruited shoppers who were sent into Apple stores with fake credit cards where they purchased iPods, MacBooks, iPads and gift cards with the stolen information. After the purchase was made the Apple laptops, iPads and iPods were sold to fences in Brooklyn at well below retail. If you bought a MacBook off the back of a truck in Manhattan in the past year you may want o think twice before taking it in to Apple for service.
The crimes took place from June 2008 through December 2010 and spanned several states. The ringleader was in jail for a short period at the end of 2010 but continued to run the scam from Rikers by communicating with his girlfriend. When he was released he picked up where he left off buying new credit card information with the email address [email protected].
During the arrest firearms and more than $300,000 were seized from members of the cybercrime ring. The Manhattan District Attorney thanked Apple for cooperation in law enforcement's efforts to take down the ring.
Photo via Alotor
Advertisement