Now that the Mac App Store has launched, Apple has a virtual storefront which makes it easy for the company to sell software directly to Mac owners without the need for large in store software showcases. Thanks to the success of the Mac App store Apple won't need to take up precious retail space to sell OS X software.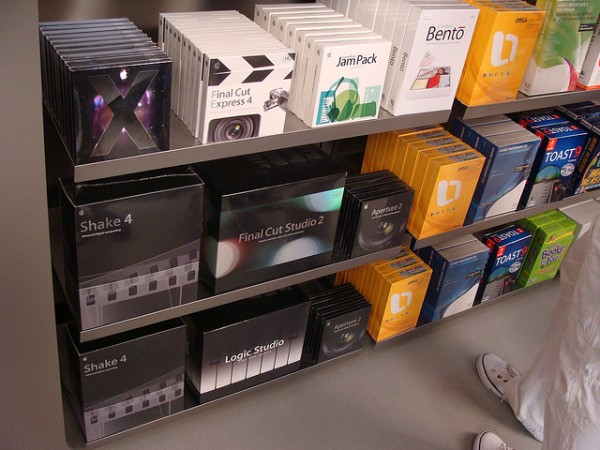 According to MacRumors Apple will soon begin phasing out their in store boxed software sales, by sending customers to the Mac App store for instant downloads. The Mac App store offers users easy access to updates, the ability to grab your apps on a different Mac easily and offers a easy to find collection of Mac apps. Users will also be happy to know that they won't need to keep track of serial numbers for software purchased in the Mac App store.
The plan is to show users how to use the Mac App store when they set up their new Mac in store and rather than point them to some off the shelf software, send them to the Mac App store for their favorite and must have apps.
The move from software in a box to digital downloads doesn't just free up store space, it also allows Apple to score a 30% cut of sales without any additional need for staffing or space. This new means of teaching users to go to the Mac App Store for software is akin to teaching a man to fish — in that it will drive future sales through the Mac App Store.
It's about time that boxed software went the way of the floppy disc, but I hope that some honest "Genius" tells all of these new Mac owners that they can also get software from Amazon and direct from the developer, possibly at a better price.
The transition will likely be slow, since not all boxed software like Office and Adobe products, will be available in the Mac App store when the teh software boxes begin to disappear.
Image via QiFei
Advertisement