One of the remaining annoyances with the iPad and iPhone is the need to connect these devices to a computer to sync music and apps. Even more frustrating is that fact that you are limited to syncing your music to one computer. You may think this same limitation applies to app syncing, but thankfully it does not. We are going to show you how to transfer apps from your iPad or iPhone to a new computer. This is really helpful if you are getting ready to get the iPad 2 and need your apps on the computer you are going to connect it to.
How to Transfer Apps from an iPad or iPhone to a New PC or Mac:
Steps for Transferring Apps from the iPad or iPhone to a New Computer:
To Transfer your apps to a new computer, follow the steps in the video above or as outlined below. You will need iTunes, an iPad sync cable and your iPad to do this. You don't need to buy any third party software.
Step 1. Connect your iPad to the computer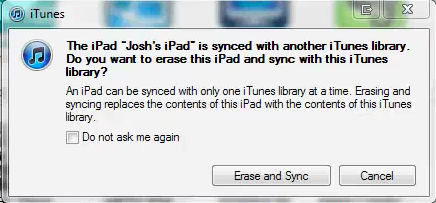 Step 2. When prompted to "Erase and Sync" or "Cancel", Choose "Cancel"
Step 3. Click File in the upper right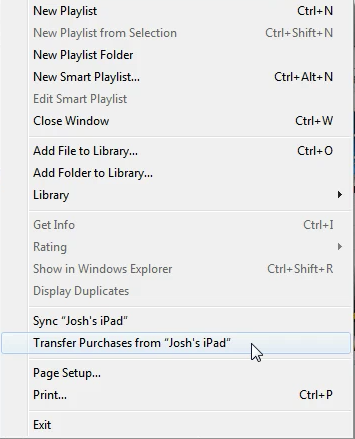 Step 4. Click on Transfer Purchases from "Your iPad Name"
Step 5. Wait for the transfer to complete. This could take a few minutes or a long time depending on how many apps you have on your iPad or iPhone.

Step 6. Disconnect your iPad. If you want to make this computer your new permanent iPad syncing computer you can now "Erase and Sync" though you will lose your music and other data. To transfer music from the iPad to a new computer you will need a third party program which typically costs $10 to $40.
If you are prepping for an iPad 2, here's a tip for speeding up your first sync from GottaBeMobile.
Advertisement