In early November Lenovo announced the IdeaPad U260, a new 12.5″ ultraportable laptop designed to offer Windows users a powerful alternative to the MacBook Air. Taking a step back and focusing on the style, design and feel of the product Lenovo came up with the U260, a 3.1 pound laptop with a smaller footprint than the MacBook Air and a lot more horsepower under the hood.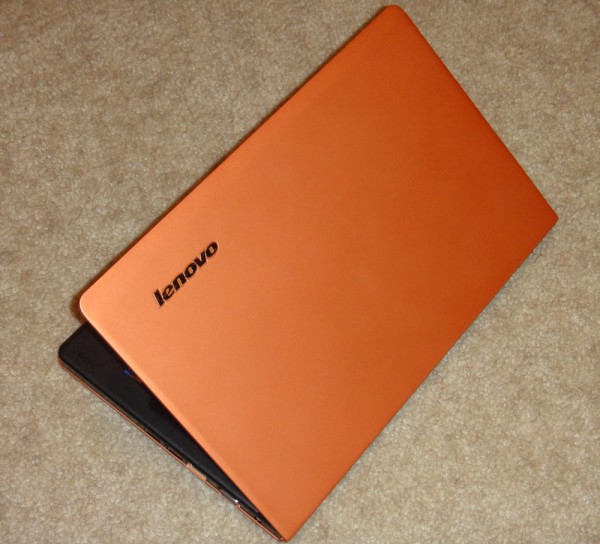 Lenovo sent over the Clementine Orange Lenovo U260 with a 1.6GHz Intel Core i5 processor, 4GB RAM, a 320GB hard drive and Intel integrated graphics. The compact laptop comes with a 12.5″ anti-glare display with a 1366 x 768 resolution and also packs in Bluetooth 2.1 EDR, a webcam and HDMI port.
The IdeaPad U260 is different than most PC laptops in that it has a 4 cell , 4 hour battery that cannot be removed or replaced by the users. While this practice is now standard on Apple notebooks, it's not as common on PC ones — especially with a battery life of only 4 hours. We'll be looking at the battery life on the U260 closely over the next few weeks to see if we can actually achieve 4 hours of web browsing.
Our first observations center around the look and feel of the device which gives off a very premium vibe, represented in the $1,099 price tag. The cover is made of a magnesium-aluminum alloy, but it's not as bare feeling as the aluminum case of the MacBook Air. Instead it feels as if there's a tiny bit of coating overlaid which gives it a very nice feel. This carries over to the palmrest which actually feels very high end, almost leather-ish or like the cover on a nice old book.
IdeaPad U260 Versus MacBook Air Sizing: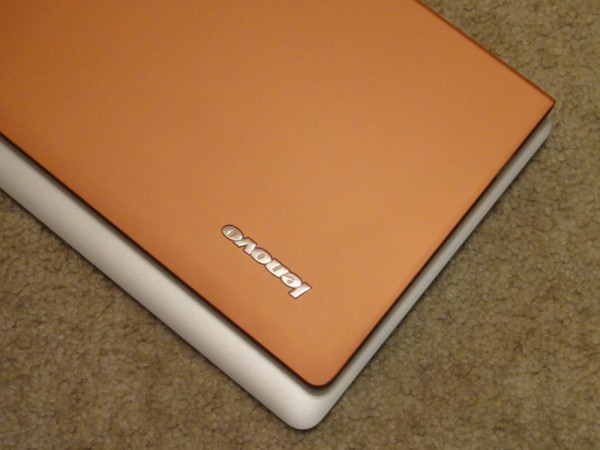 We'll have more impressions and a full review of the IdeaPad U260 soon. If you have any questions about the device, leave a comment below.
The IdeaPad U260 starts at $999 with an Intel Core i3 processor and is available in the Clementine Orange shown in our video and also in Mocha Brown. Out model with the Intel Core i5 processor is available for $1,099.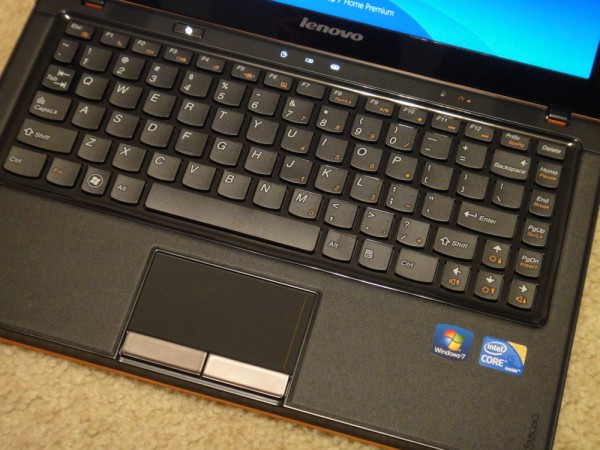 Lenovo IdeaPad U260 Specs:
Processor:
Intel Core i5-470UM Processor ( 1.33GHz 800MHz 3MB )
Operating system:
Genuine Windows 7 Home Premium 64
Graphics:
Intel HD Graphics
Total memory
4 GB PC3-8500 DDR3 SDRAM 1066MHz
Display:
12.5″ HD AntiGlare with integrated camera 1366×768
Pointing device:
Industry Standard Multi-touch 2 button touchpad
Hard Drive:
320GB 5400
Battery:
Li-Polymer
Network Card:
Intel Wireless Wi-Fi Link 1000
Bluetooth:
Bluetooth Version 2.1 + EDR
Warranty:
One year
Advertisement