Sam's Clubs across the United Sates are set to start selling the Apple iPad. Apple devices typically aren't sold at deep discounts, even at big box stores, and the iPad rollout is no exception. Sam's Club will however offer slight discounts on both the iPad WiFi and the iPad with 3G.
The 16GB Wi-Fi iPad will cost just $488 at Sam's Club, an $11 discount from its $499 MSRP. The 16GB iPad with 3G will cost $609, a $20 discount from its MSRP. The $11 (Wi-Fi only) and $20 (3G) discounts will also be available on the higher-capacity iPads.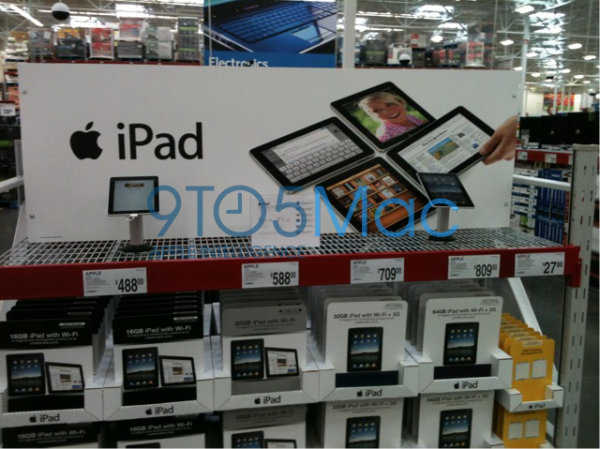 While these discounts are slight, the prices are better than what you'll find at Apple retail stores.
via 9t05 Mac
Advertisement