Have you ever returned to a firends house and tried to connect to their WiFI without any luck? Just yesterday I stopped by my brother's for a visit and while I was there I decided to catch up on what was going on the Internet and check some email. When I switched on my laptop's wireless adapter, I noticed the "View Available Networks" item in the Notification indicated I had limited access to my network. I tried a few troubleshooting task such as the Internet Connection Troubleshooter, turned of the wireless adapter, turned it on and off, restarted the computer, even went as far as resetting the wireless router.
To make a long story short, I eventually discovered the problem — the WEP key had changed. My brother said his neighbor was inviting her friends to leech of the wi-fi. He had granted her access to complete her school work, but it seems it became too much of a strain on his network, especially when watching video online. Fixing my problem was as simple as updating the Wifi Security Key.
How to update your WEP key:
1. Click Start, then click Network.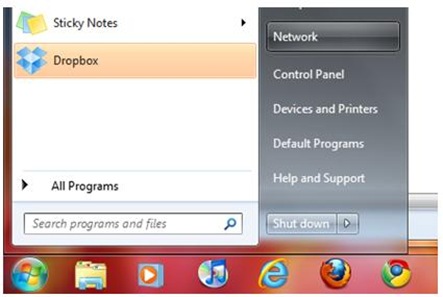 2. Then click Network and Sharing Center on the command bar.

3. Click Manage Wireless Networks.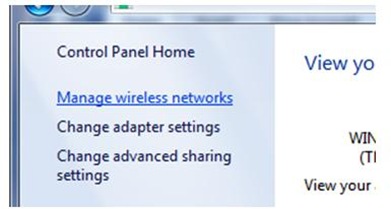 4. Right click the wireless network, then click Properties.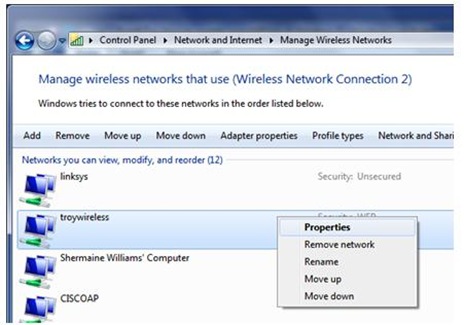 5. Go to the Security tab.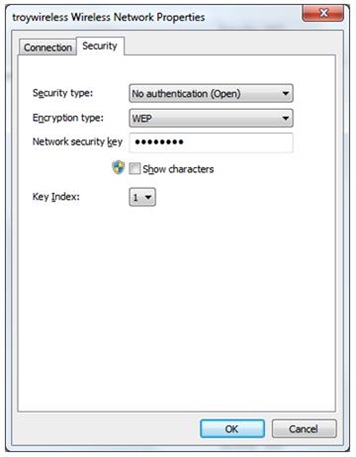 6. In the Network security key field, enter the 26 character key, to make it easy, click the 'Show characters' box. In fact, I recommend you at least write out the the key in Notepad and revise it since you can easily make mistakes when typing it. Once you have done that, you can uncheck the 'Show characters' box. Click OK.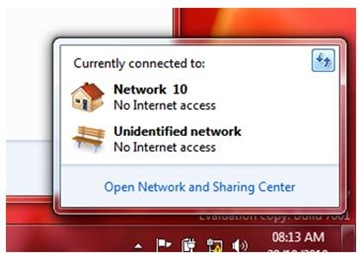 Windows 7 should automatically attempt connection to the network, if not, click the View Available Network item in the Notification Area and click the Refresh button.
Advertisement