Windows 7 isn't exactly the most touch friendly user interface which is why many companies are working on an overlay that offers a more finger friendly way to use Windows. Mirabyte is one of those companies, developing a touch-friendly interface for Windows based tablets, netbooks and notebooks.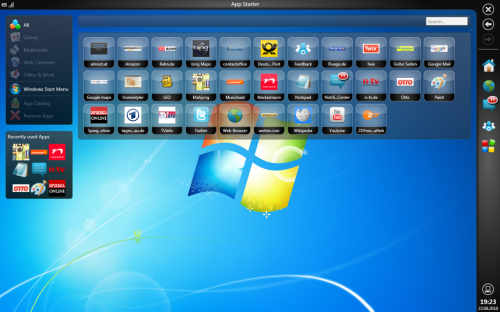 The group over at Mirabyte have just put up a new version of their Windows Touch Interface, a release candidate, which is available for anyone to try out free of charge. Keep reading to learn how to try it out yourself.
To download the Mirabyte release candidate for your own use visit the Mirabyte download page and click download. If you like what you see you may want to pre-order Mirabyte for $29.95, a $10 discount over the final price when it is released in the next week or two.
We will be giving FrontFace a try soon on an HP Mini 5103 netbook and we'll let you know how it compares to the standard Windows 7 touch experience.
Advertisement