This October Windows 7 will be released to the public and unlike past upgrades most users, including those who are using Windows XP, won't be able to upgrade to Windows 7 without backing up data to an external hard drive and reformatting their computer. For novice computer users this can be a tricky process but thanks to PCmover, upgrading from Windows XP to Windows 7 is simple.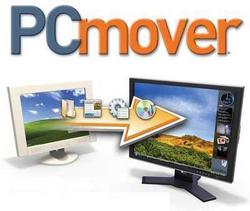 How simple? So simple that it only takes 4 steps to get the latest and greatest version of Windows installed.
Install PCmover on the Windows XP or Vista computer to be upgraded.
Run PCmover and select the upgrade option.
Install Windows 7, selecting the do not reformat" option.
Install and run PCmover which will automatically restore all applications, files, and settings.
The reason PCmover is able to keep your applications installed without the need to re-install every single one is because PCmover actually emulates the program installation process removing the need for you to find disks and serial numbers for most programs.
Not only does PCmover perform an in place upgrade without hassle but it also makes sure that emails and address books aren't lost in the switch. Jack Wilson, Laplink's Chief Technology Officer, explains, Live Mail is a great option, but the user will need to migrate their Outlook Express or Windows Mail data, including address books. PCmover manages this transition automatically, making sure the user doesn't lose anything."
Sure most geeks, like me, will just reformat their computer and install Windows 7 but for people who know just enough to be dangerous or are a bit nervous about upgrading to Windows 7 PCmover looks like a good tool to ease the transition. It's not clear if the version available on the Laplink site right now is the version that supports Windows 7 upgrading so you should probably bookmark the site and purchase it when you buy Windows 7 in October. PCmover costs $40 and is valid for one move only so keep that in mind if you have more than one computer to upgrade in your house.
Advertisement