Here is a quick look at how to install the Internet Explorer 9 RC. Please note that Internet Explorer 9 Release Candidate is pre-release software. Although this is a near final product, there are possible show stoppers and certain websites might not function as desired. If you are not sure about installing pre-release, its best you not do so or consider having an alternative web browser installed such as Mozilla Firefox or Google Chrome installed while testing the Internet Explorer 9 RC.
Go to Internet Explorer 9 Release Candidate download page.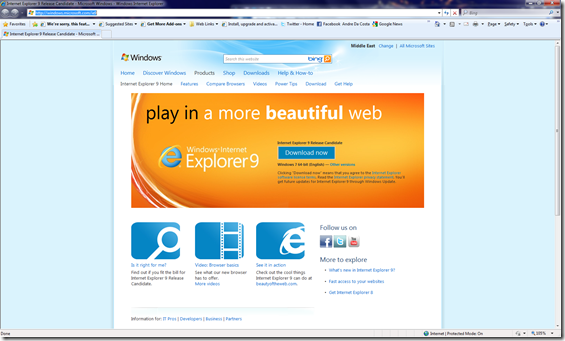 Click the Download now link
If you are running Windows Vista, click the link to Other versions. Internet Explorer 9 only supports Windows Vista or Windows 7.
The Internet Explorer 9 web page should automatically detect your installed operating system.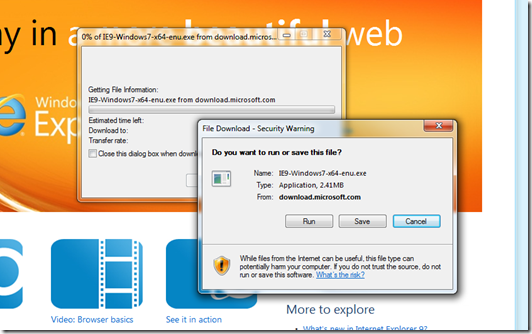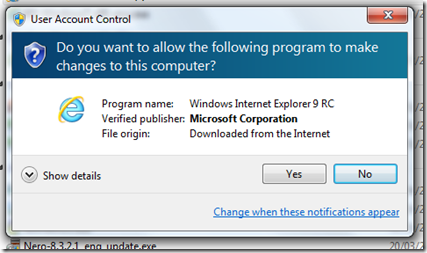 Click Yes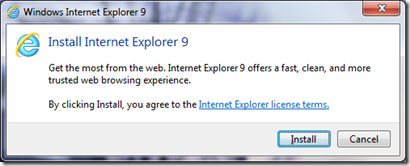 Click Install
Make sure all open applications or instances of Internet Explorer are closed. To guarantee a smooth installation, also disable your Antivirus utility.
Internet Explorer 9 RC features a simple, stream lined installer. The installation should only take a few minutes.

Once the installation is complete, you will be prompted to restart your computer. Do so to confirm changes.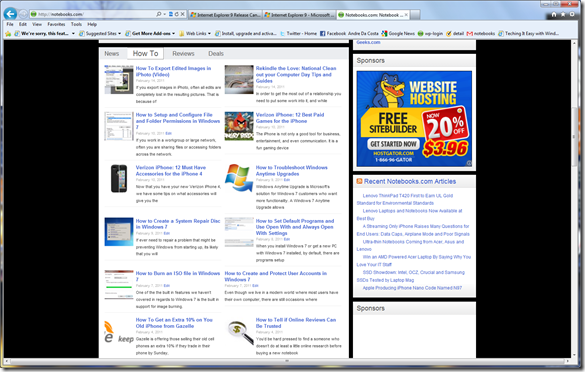 Internet Explorer 9 installed
Advertisement