At yesterday's Apple Press event, Steve Jobs announced a refresh to the super thin MacBook Air product line. The new MacBook Air is possibly the thinnest notebook one can purchase.
However, it does have a few compromises because of the size of the unibody enclosure that houses the PC. So we wanted to compare it to the other notebook computer offerings from Apple and see which one we think is the best value for the buck.
Apple seemed to know we would be looking into this and posted a chart comparing everything from the simple MacBook to the two new MacBook Air models and the three sizes of the MacBook Pro.
Let's take the least expensive MacBooks – the basic MacBook and the 11-inch MacBook Air announced today – as our starting point. The primary differences between these two are the display and graphics, processor and memory, storage, body style and finally battery life.
Video and Graphics
The MacBook has a 13.3 inch display. To get one that size in a MacBook Air will cost an additional $300. Jump up to the MacBook Pro and you get a 13-inch display for only $200 more.
But not all displays are created equal even at equal or similar sizes. The resolution on the MacBook Air is higher than both the MacBook and the MacBook Pro.
The 13.3-inch MacBook Air is considerably higher – 1280×800 for the MacBook and MacBook Pro versus 1440×900 for the same/similar sized MacBook Air.That's a lot more real estate for watching 720p or almost 1080p HD video or for cramming a lot on to the screen at once.
Also the MacBook Air has a slightly faster video processor in the NVIDIA GeForce 320M. Buyers will have to ask themselves if extra resolution and only slightly noticeable speed bump in graphics is worth an extra $300 for the same screen size. Of course dropping down to an 11-inch display solves this problem, but introduces another – a smaller screen. For some that may be a benefit.
This seems like a draw between the three MacBooks and gives users the ability to pick the screen that best suits their needs.
Processor and Memory
All three of the 13-inch MacBooks have an Intel Core 2 Duo processor. However, the MacBook's runs at 2.4GHz. The MacBook Pro runs at 2.66GHz. Both are faster than the Intel Core 2 Duo running at 1.8GHz in the 13-inch MacBook Air. There are faster processors available but that adds more to the bottom line.
Memory is where the MacBook Pro differentiates itself. It has a base installation of 4GB while the other two require an upgrade of $100 to get that much. Today 4GB seems like a minimum for most activities other than simple document editing and Internet. Multitasking will also make a user want 4GB. That makes the MacBook Air $200 more than the MacBook Pro of the same size and almost $300 more than the basic MacBook.
All things considered, it seems that the 13-inch MacBook Pro gets the nod when it comes to processing power and memory.
Storage
This is where the MacBook Air is going to shine and fall down all at the same time. Flash storage is much faster than a traditional hard drive. The MacBook Air comes with one in the base package. To get one in the MacBook Pro would cost an extra $350 for the same amount that comes standard on the 13.3″ MacBook Air (128GB). You can't get one in the basic MacBook.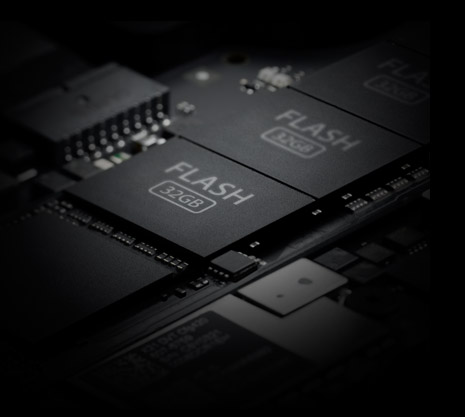 The problem with the MacBook Air's storage is this: there is less of it. Users will have to compromise and not put as much on machine. A USB connected hard drive can help address this problem for users with a need for lots of storage space.. Also, one could add storage via SD card to the 13-inch MacBook Air to overcome this problem somewhat.
As for removable storage, the MacBook Air only comes with two USB connections and no optical disc burner/drive. The second is becoming a much smaller problem these days. I can't remember the last time I burned a disc and most of the software I install on my computers is downloaded. The few programs I do install with a DVD or CD could easily be copied to a flash drive or USB hard drive meaning I could install all of it without switching out discs.
Having only two USB ports could be a problem if you often need to have many peripherals plugged in. A mobile USB Hub could solve this problem for devices that don't need power.
Games and movies are a different story. Most games still require a disc to play. Watching a movie on DVD from Netflix or Blockbuster or your own collection requires an optical drive. But these problems are easy to overcome using something like Steam for games and streaming or downloading movies. Handbrake (for ripping DVDs to digital) on another PC could solve the problem of playing movies you own on DVD. Finally, an external USB optical drive might be a solution for some.
When you factor the speed of the included 64 or 128GB flash drive and the near obsolescence of optical drives, I think this category clearly goes for the new MacBook Air.
Battery Life
This is where the MacBook and the MacBook Pro shine. Each claims around 10 hours of use on a single charge and tests seem to bear that out. The 11-inch MacBook Air only gets five hours and the 13-inch seven. Saying "only" is strange for people who use other PCs that would kill for five or seven hours of battery life. Yet, this is a clear win for the MacBook Pro or MacBook.
Body Style
This final category is purely subjective. The MacBook is easily less durable with a plastic body. So we won't even consider it in the running. However, the aluminum unibody design of both the MacBook Pro and the MacBook Air should be sturdy and attractive. However, the sleek and slender styling of the MacBook Air will turn heads. Yet some might look at it and think it is too minimalistic. For these reasons, I don't give the nod to either. Instead this is a minus for the basic MacBook.
Conclusion
Because of the wow factor of a new piece of technology, it is hard not to pick the MacBook Air. Taking emotion out of the equation, it comes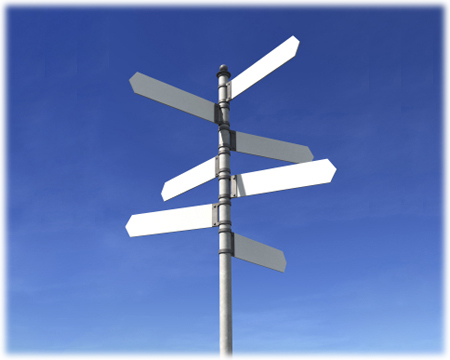 down to priorities.
Battery Life, Processing Power, Large Screen – MacBook Pro is clear choice
Low cost – for more power go with MacBook, for smaller size go with 11-inch MacBook Air
Fast Hard Drive – for lower cost go with MacBook Air but for more power/screen size get MacBook Pro and upgrade to an SSD
Portability – MacBook Air is clear choice
The final decision a user will have to make if they are sold on a new MacBook Air is which of the two to get.
There is more of a difference than just screen size. Compare the smaller to the larger below (or at Apple).
Battery Life – 5 hours v. 7 hours
Storage Space – 128 max v. 256 max and 13-inch has an SD card slot while 11-inch doesn't
Cost – $999/$1199 v. $1299 v. 1599
Resolution – 1366×768 v. 1440×900
Weight – 2.3lbs v. 2.9lbs
Power – 1.4/1.6GHz v. 1.86/2.13GHz, 13-inch has other things that make it faster besides speed
Again if price or size is the primary factor go with the one that fits your situation. But these other specs might influence your choice.
If you are looking for our recommendation, I would choose the MacBook Air with a 13-inch screen and additional 2GB of RAM and carry around a USB drive and add an SD card for extra storage. In fact that is exactly what I picked, and am looking forward to learning if I made the right choice.
Based on the factors above, which would you pick? Let us know below in the comments section.
Below is the MacBook Air commercial that was unveiled during the event.
Advertisement