Windows Live Essentials is a collection of tools for Windows that make it easy to keep in touch with friends, edit and organize photos, edit movies and send email. Here we look at how to install Windows Live Essentials 2011 and how it compares to previous version.
Windows Live  Essential 2011 uses the same approach as version 3, just go to Explore Windows Live Essentials page, and click the download button and it will prompt you to download the 1 MB web installer. I notice there is now option to access the offline installer like wave 3 allows you to. If you want the Offline installer, you can download it here Windows XP users, this version is not compatible with it, you need to upgrade to Windows Vista SP2 or 7, just like Internet Explorer 9, Microsoft has made some significant improvements to programs such as Photo Gallery and Windows Live Movie Maker that require access to low-level features such as Direct3D.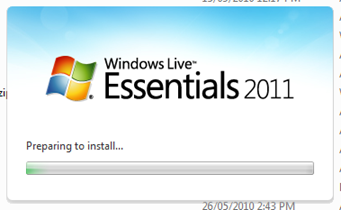 Windows Live Essentials 4 setup experience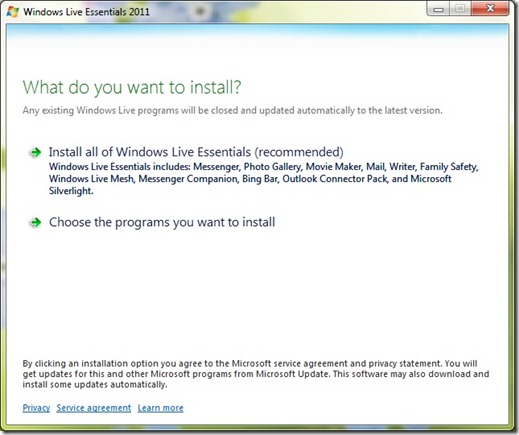 Programs that come with Windows Live Essentials wave 4
Immediately you are taken to the Programs to Install page (no Service Level Agreement this time around), which displays all of the programs that are included in the suite. If you have a previous version of the suite installed, programs such as Messenger, Photo Gallery/Movie Maker, Mail, Writer, Family Safety are automatically updated. Optional components include the new Windows Live Mesh (formerly Live Sync), Outlook Connector Pack and Messenger Companion.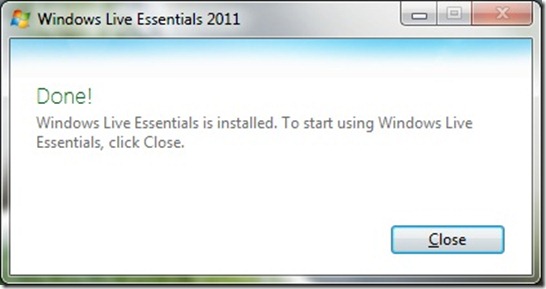 Installing Windows Live Essentials
Very minimal experience indeed, the installation itself was way quicker than version 3 and this was over the Internet too, so there are some definite performance improvements here. I didn't have to restart my computer either.
Past Windows Live Essentials Install Experiences:
When Wave 3 of Windows Live Essentials was released last year, I took a look at the new install experience in that release. Users will note that there was a lot more going on in comparison to the new Windows Live Essentials wave 4. Specifically, the slide show has been replaced by a more conservative installer.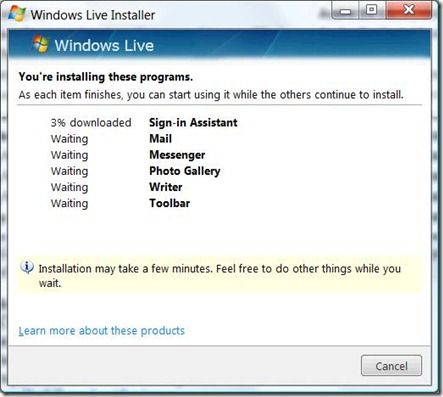 Windows Live Essentials version 1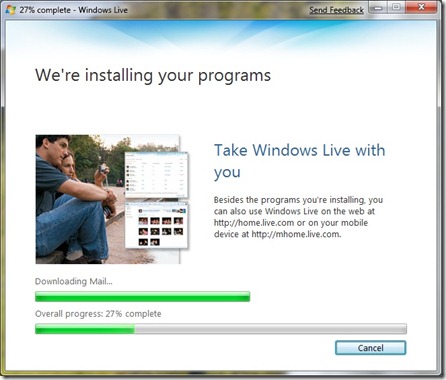 Windows Live Essentials' wave 3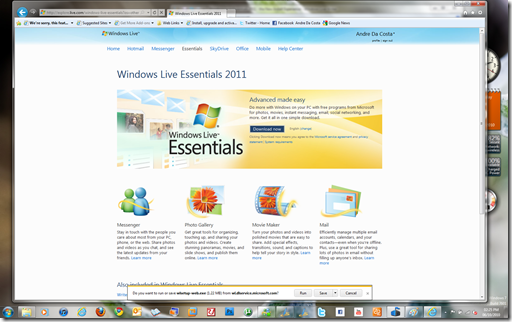 Advertisement