In addition to Norton Mobile Security, Symantec is also planning to launch Norton DNS 1.5 to smartphone users this week. The system is based upon the Domain Name System (DNS) and will help to provide for a safer Internet by using Norton Safe Web technology, providing safeguards against phishing, malware, and spyware. Additionally, Norton DNS can also allow parents to set up Web rules to block inappropriate websites from minors.
Symantec says that Norton DNS is free to users of PCs, Macs, tablets, and smartphones using Android, iOS, and Windows Mobile. Users can go to https://nortondns.com/ to download the latest version.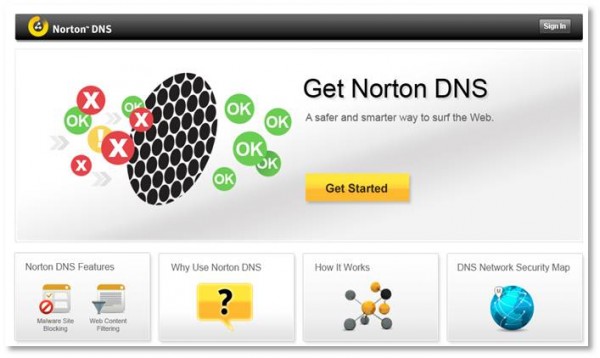 An extension to Norton DNS that I suggested Symantec examine would be to extend the company's experience with Norton Safe Web technology and website monitoring technologies to guard against phishing, malware and spyware and extend it to apps. With some Android apps having made the news recently by sending information about the user to an external server without the knowledge nor consent of the user. Beyond the mobile web, apps will be the next big thing that security firms will need to tackle on smartphones, tablets, and other mobile devices.
Advertisement