I lost my MacBook Air this week. Fortunately, I got it back when someone turned it into the manager of the restaurant where I left it.
I was fortunate, but what if the finder decided to be a keeper? What if she also found a way to crack my system password, access my email, bank site, and other personal details that I have on the system? I'd be screwed because I did not do some very simple things. I did a few things right, but should have done more.
Make sure you learn from my failure and don't fall prey to the dishonest people out there. I got lucky, but you might not.
Here are a few ways you can keep your MacBook, or Windows notebook, protected, and even track it down if it goes missing. Best of all, you don't have to spend a dime to do this.
Prey Tacking Software
This summer our editor Josh Smith posted about his use of LoJack for Laptops, a laptop tracking application that helps you recover your laptop if stolen or lost. That solution will secure your computer for a price. A free alternative he mentioned comes from the folks at the Prey Project. I chose it because I'm cheap, but it also will let me add features for a decent price.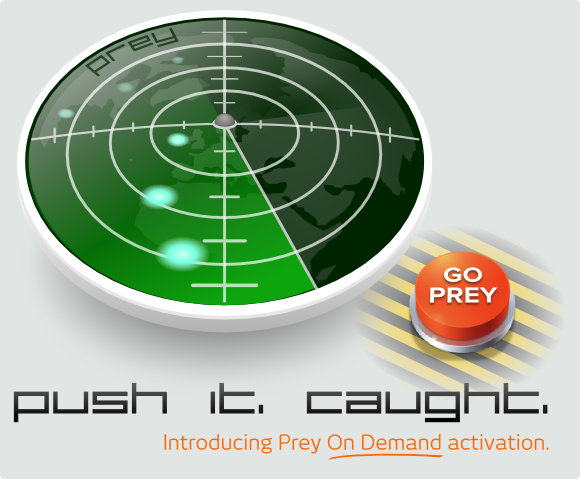 Like LoJack, Prey keeps you protected from unscrupulous people who get access to your system. Sign up for an account and install the software on your Mac, Windows, Unbuntu or other Linux system and it runs quietly in the background. In fact, you won't even know its running. That's a good thing since the bad guys won't know it either. On my Mac it doesn't have a menu bar icon or an app icon in the Applications folder.
You can watch the company's video demo for the Pro plans which do cost anywhere from $5/month for a personal account up to $399/month for enterprise users with a slew of PCs to protect. You can use the service for free if all you want is very basic tracking. Added features include installation on more computers, an active mode that keeps track of your computer all the time, not just what you report it, and a few more features which you can see on their plans page. They also have apps that work for iPhone (in beta and will be released soon) and Android.
Prey Project introduction from Carlos Yaconi on Vimeo.
iCloud Find My Mac
For Mac users, the forthcoming iCloud will offer a new service very much like the Find My Phone for iOS. It will track your computer and let you know where it was last used based on where the bad guys log onto the Internet. The feature will be ready to go for all users on October 12 when iCloud launches and offers a free version with up to 5GB of file storage and other paid versions with added storage. Use the storage to backup and sync files between Macs and iOS devices.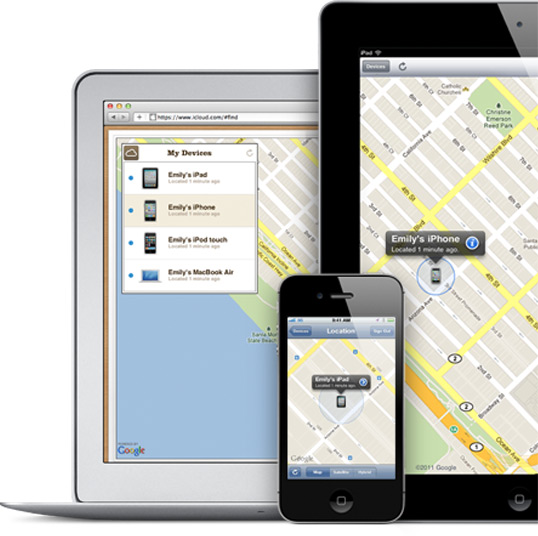 The key security feature finds your Mac on a map (see image above). It will also let you send a message to the computer so that you can tell the person who "found" your computer that you want it back and how they can do the right thing and turn it into you. If you need to you can lock the system down and remote wipe the user data in your Home folder.
These solutions may work great, but what if you lose it and no one finds it or what if it you, someone else or mother nature destroys it? What if the bad guys know what she's doing and wipes the system before any of these security apps can kick in? You need to do a few things to protect your data. You should be following these best practices anyway.
Back Up Your Data
Have a regular backup plan. If I hadn't recovered my MacBook, at least I'd still have all of my documents and files. That's because I use SugarSync to synchronize my important files between my three computers and their cloud storage service. I also regularly keep a backup copy of all of my music, videos, and pictures. I backup the media files manually since they take up too much space for SugarSync to handle (over 200GB). Every time I download new music, create a new video or load new photos onto my computer, I back them up to my 2TB Firewire drive hooked up to my other computer.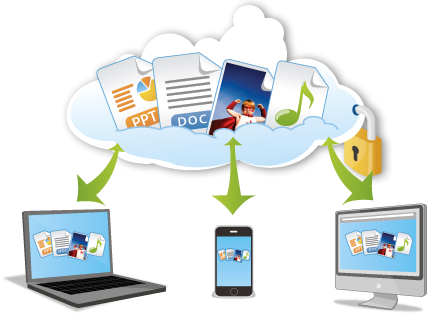 iCloud will come in handy for Mac users because it also handles file backup/syncing. Windows users can take advantage of SugarSync, DropBox, or Windows Live Skydrive, just to name a few. Whatever you choose to use, use it! For unlimited data backup in real time, get a Carbonite account.
Password Protection
Passwords protect you only if you do the following:
Make good passwords including random numbers, letters (both caps and lowercase) and if possible punctuation marks
Don't use common words, names, well known personal data like birthdays
Use different passwords for all of your sites – don't have one password to rule them all
Use a password database application like Lastpass
The last suggestion can really help if you password protect your Lastpass account with a really good password. Then, you only have to remember one password. Lastpass stores your password database online in encrypted form so that not even they know what the passwords are. They also don't know your password, so you make sure you make a good one but also remember it. View the Lastpass instruction video below:
Finally, don't keep your passwords written down near your computer. If you have little notebook with all of your passwords in your computer bag, then you are just asking to have your bank account emptied by a criminal.
Lock It Down
Finally, remember that your computer can be taken even if you just go across the room for a refill or to the restroom for a pitstop. A good lock can help, like a Kensington lock or Griffin's TechSafe Calbe Lock that I recently reviewed.This system doesn't work with the MacBook Air, but if you don't have a Kensington lock slot on your computer, this is a good solution.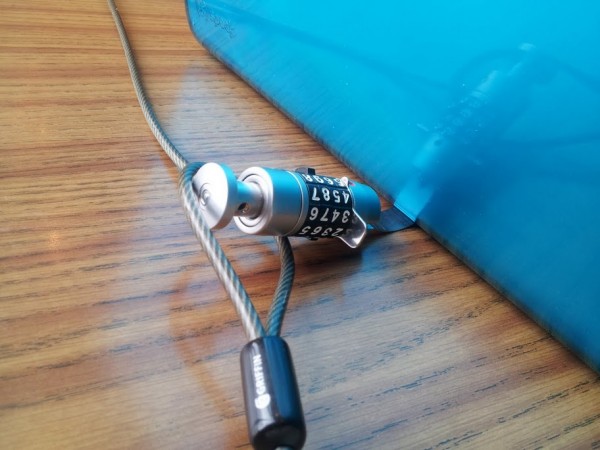 With these you lock your computer to the table or some heavy object and the grab-and-go criminal will be thwarted from stealing your computer.
Advertisement