Over the weekend I got the chance to download and play with the new Windows Live Essentials wave 4, which is currently in beta. One of the most popular programs in the multimedia suite is Windows Live Messenger and I was particularly interested in seeing how the folks who work on this cool app/service have made it better. Lets just say I am pleasantly surprised.
Before logging to Windows Live Messenger, you are presented with some pre-requisite setup experiences. The Windows Live folks are aiming to make this release focused on a more social, interactive initiative.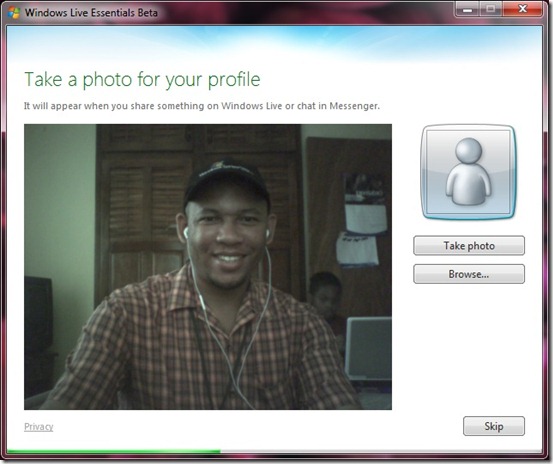 Profile setup with Windows Live
When you launch Windows Live Messenger for the first time, you are greeted by the following screen which ask you to take a photo for your profile. This is optional of course, but I like the synergies here by taking advantage of hardware such as built-in Web cams which come with most laptops these days. I chose to skip this one since I don't think I was quite ready for the camera just yet.
After completing this step, you are prompted to integrate with one of the available Social Networking services: Facebook or MySpace. If you add Social Networks such as Twitter on your Windows Live Profile, it will also display your feed in Windows Live Messenger's new Social page.
Connecting to popular Social Networking services.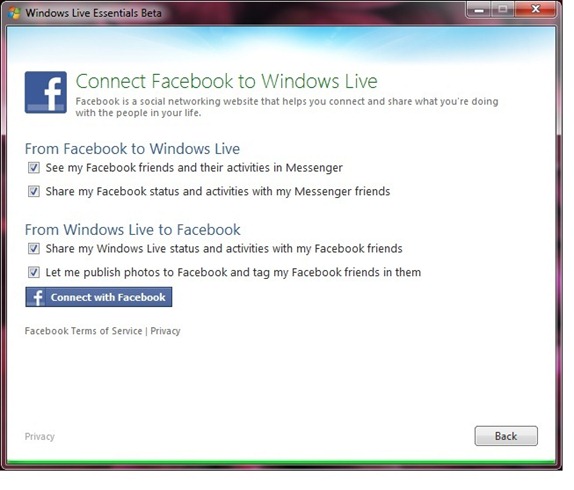 Here we are presented with the options available for integrating with Windows Live, you can limit the visibility of your social networking activities to just Windows Live or Windows Live Messenger or if you don't have any problems sharing your social networking activities with everyone, you can leave everything checked.
Since I am on Facebook, I clicked that option which launched the Facebook Connect log in. I was then asked to sign in with my email address and password. If you are using non-Windows Live account, no problem. I had signed up for Facebook using Yahoo! Mail a few years back, but it was no problem here at all.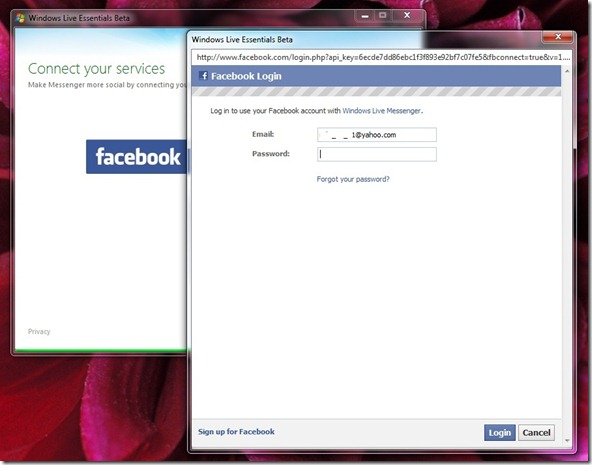 Using Facebook Connect to share my Facebook feed within Windows Live Messenger
Privacy is important, so you will be asked to give permission to Messenger to gain access to your Facebook profile, along with other information such as News Feed, Photos, Video, etc.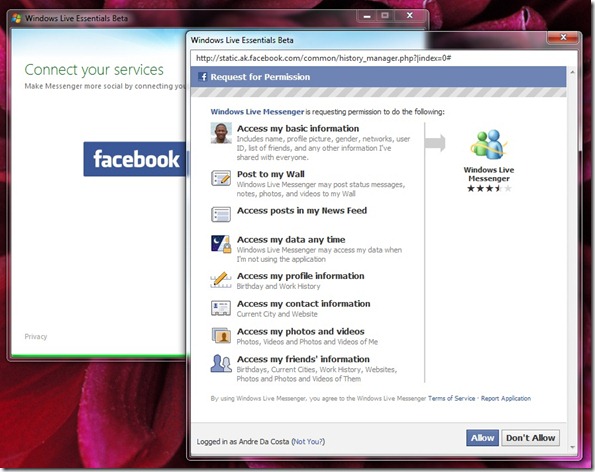 Granting permission to your Facebook feed.
Once you have configured your Social Networking activities, the Windows Live Essentials wizard will connect to Facebook (or MySpace depending on the Social network you choose during setup).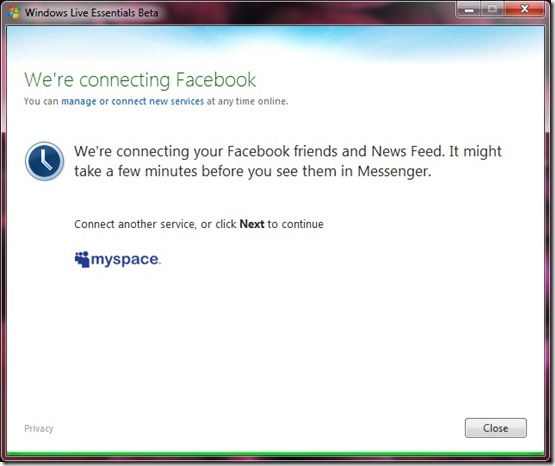 Windows Live Beta connecting
Once you are setup, you can then sign into Messenger and your Social Networking feed will appear along with the activities of your friends. In my next post, we'll take a look at the new experience.
Advertisement