AT&T announced this week that users can now purchase a 3G enabled netbook or mini notebook without the need for a contract with pay-as-you -go data service. The new plans called Prepaid DataConnect Pass Plans come in three levels and are joined by three new devices; the Acer Aspire AS1830 notebook, Acer Aspire One 532h netbook and Dell Inspiron Mini 10 HD netbook.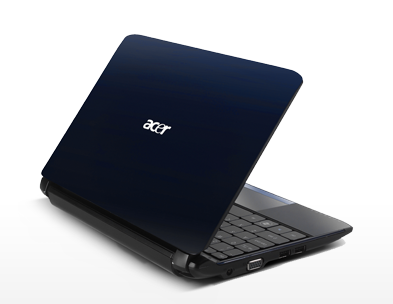 The Dell Inspiron Mini 10 and the Acer Aspire One 532h are both available for the $39.99 price with a two-year contract and the Acer Aspire AS1830 starts at $239 with a two-year contract. Without a contract, for use with the Prepaid DataConnect Pass Plans, the netbooks are $449 and the ASpire AS1830 is $649. These non-contract prices reflect a premium of $50 to $150 over the cost of a device without embedded 3G.
The Prepaid DataConnect Pass Plans do not require a contract and come in the following prices;
DataConnect Day Pass (100 MB) $15
DataConnect Week Pass (300 MB) $30
DataConnect Month Pass (1GB) $50
In addition to the 3G plans the DataConnect Passes also include unlimited use at AT&T WiFi hotspots
If you are a heavy data user, you'll still get a better deal singing a contract that cuts the price of any of AT&T's netbooks or mini notebooks dramatically and offers more data use at the same price; 200MB for $35 a month or 5GB for $60 per month.
If you want to keep costs down and pay as you go you should consider a solution from Virgin Mobile which offers cheap pay as you go mobile broadband. You can see our review of the Virgin Mobile USB modem and the announcement of their MiFi device for more information.
Via Liliputing
Advertisement