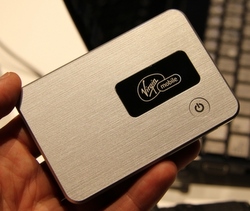 Virgin Mobile continues to offer the best deal on pre-paid mobile broadband service and with the release of a pre-paid MiFi device on Virgin Mobile the deal is about to get better.
The Virgin Mobile MiFi unit is a 3G Novatel MiFi unit that will be available on July 28th for $150 online, at Best Buy and The Shack (Radio Shack). Like the MiFi device we reviewed earlier this year, the Virgin Mobile MiFi will share your 3G connection with up to 5 devices; including notebooks, iPads, Eye-Fi cards and pretty much anything with the ability to connect to WiFi.
For a pre-paid, no contract, broadband provider Virgin Mobile offers very affordable pricing of data packages as you can see below.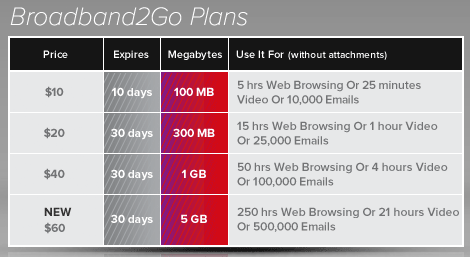 We have been testing out the Virgin Mobile network with the USB Broadband2Go adapter for the past month which has allowed me to work wherever I am. You can check out our first impressions of the Virgin Mobile service and tune in next week for a full review of Virgin Mobile's Broadband2Go USB adapter. Until then, you can be jealous of the beautiful office I had last week complements of Virgin Mobile's pre-paid broadband.
Advertisement