Virgin Mobile's BroadBand2Go pay-as-you-go mobile 3G broadband offering is one of the most attractive options for users who need a mobile broadband solution without a contract. The way it works is you purchase a USB dongle for $99.99 and then when you want to use the service you purchase data packages that cost from $10 to $60. The model is similar to how 3G works on the iPad 3G+Wifi model.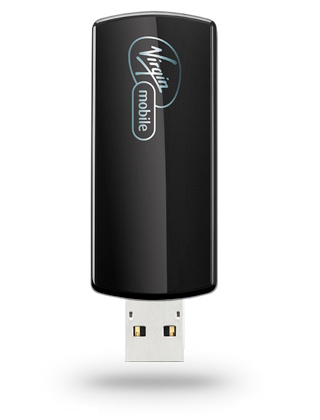 Recently Virgin Mobile made the option more attractive by increasing the most expensive subscription from 1GB to 5GB of usage. This $60 option provides you with up to 5GB of data to be used in a 30 day period. For most users, especially infrequent travelers, this 5GB cap is more than enough data.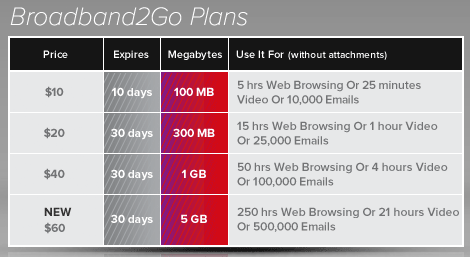 While I really like the usefulness of the MiFi wireless hotspot, which I used at CES 2010; including the ability to connect a laptop, Eye-Fi card and now an iPad — I love the off contract nature of this mobile broadband solution. The prices and plans are also leaps and bounds better than those offered by Verizon, where the cheapest pay-as-you-go data plan is $15 for just 75 MB and it is restricted to a one day period.
Currently you can only use a USB dongle solution, but when I spoke to Neil Lindsay CMO of Sprint Prepaid regarding their Common Cents prepaid brand with "Round Down" minutes, he told me that Virgin Mobile would continue to monitor the demands of customers when it comes to new devices. While I couldn't get him divulge any plans for a pay-as-you-go MiFi device on the Virgin Mobile brand; I'm hopeful that we will see more diversity in this exciting segment of pay-as-you-go data.
The Virgin Mobile BroadBand2Go USB dongle uses Sprint's 3G network and works with Windows XP, Windows Vista and Windows 7 as well as Mac OS X 10.3 or higher.
Advertisement