If the cost of apps and number of free apps is the deciding factor in choosing between an Android OS device and another mobile phone or tablet, then Android has everyone beat by a margin of two to one.
TechCrunch reported the numbers from app store number crunching company Distimo. According to their numbers, the Android Marketplace has twice as many free apps as the other app stores like Apple, Blackberry, Palm, WebOS and Windows.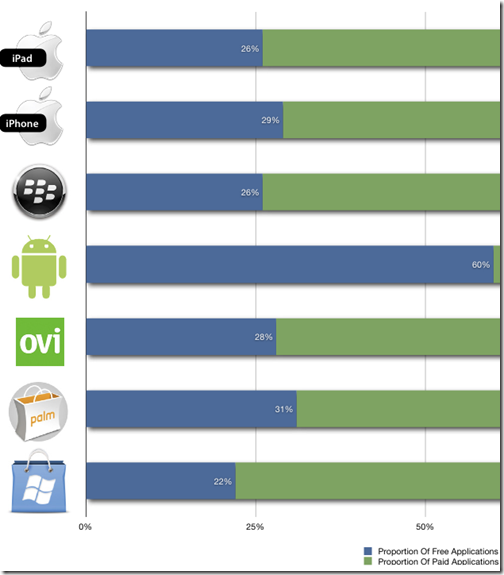 Their numbers come from July 2010 and show that 60 percent of Android apps were free while only 29 percent of those in the Apple iPhone or iPod Touch App store. Only 26 percent of the apps in the iPad App store were free. Blackberry had 26 percent free while Palm had 31 percent. Windows Marketplace for Mobile only had 22 percent. Ovi had 28 percent.
The numbers also show that the average cost of the hundred most popular paid apps in each app store is higher in the Apple stores than the Android Marketplace.
Advertisement