Designers on Lifetime's Project Runway had the opportunity to trade in their pens and pencils for touch enabled HP tablets and all in one computers. Fans tuning into the season eight premier of Project Runway will see the HP TouchSmart Tm2t tablet in use as a digital sketchpad alongside HP TouchSmart PCs.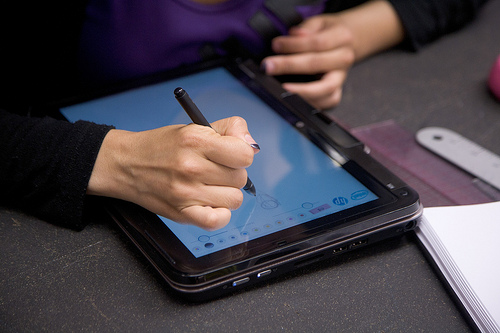 Thanks to the use of a stylus and sketching software the Project Runway designers are able to trade in a rubber-banded stack of colored pencils for a stylus that they can change the color of at any time. The HP Tm2t tablets used on Project Runway feature the powerful, yet more battery friendly, Intel Core i5 ULV processors which don't use as much power.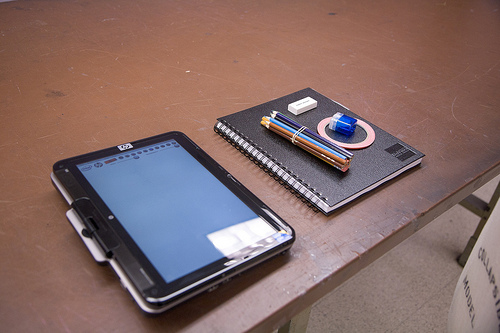 For a better idea of how the HP TouchSmart tm2t tablet, which can also be used with the screen up like a standard notebook, is used by designers on Project Runway check out this video of the technology in action.
The HP TouchSmart tm2t tablet starts at $829 with an Intel Core i3 ULV processor, 4GB of RAM and a 500GB hard drive and the option to 512MB ATI Mobility Radeon(TM) HD 5450 switchable graphics. It is one of the most popular consumer tablets because of its ability to be used as a slate as shown in the video above and swivel to be used with a standard keyboard like you see in the image below.
For more information check out our HP TouchSmart tm2t coverage and head over to GottaBeMobile.com where they cover the world of tablets and mobile technology.
Advertisement