If you keep important information in your SMS or text messages you should take steps to back them up just like any important data. With the free SMSSyncUp app for Windows Mobile you can back up your text messages to Gmail where they can be stored and accessed later.  To use this tool you will need a Gmail account, but you can sign up for one free at Gmail.com.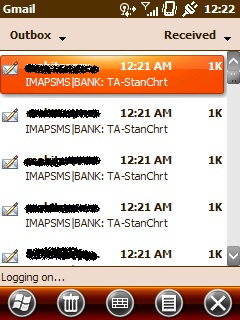 How to install SMSSyncUp on your mobile:
Step 1: Head over to xda-developers.com page and download SMSSyncUp. You will need to register at xda-developers to download.
Step 2: Install the SMSSyncUp from downloaded file.
Step 3:  Run the application and give the Gmail username which you want to backup SMS to.
Step 4: Configure your Gmail account under the Menu option.
Step 5: Choose login in the Menu to enable the SMS folders dropdown with all your SMS folders.
Step 6: Select the SMS folder which you want to take backup.
Step 7: Now go to Menu -> 'Sync SMS folder'. It will start the message conversion to mail format and show the progress.
Step 8: After the text messages have been converted to mail format you will be asked if you want to sync.
Step 9: Syncing will send emails with subject IMAPSMS|<folder name>: sender, and the body will contain message and time.
Step 10: You may want to set up a filter in Gmail to label and store these messages so that your inbox is not cluttered with text messages.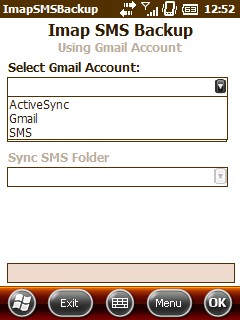 Setting and Scheduling:
Step 1: Open the app.
Step 2: Menu->Login
Step 3: Select the Gmail account
Step 4: Select the folder you want to sync messages from
Step 5: Menu->Schedule->Set the time
Step 6: Click Set, if successful, SMSSyncUp will show the scheduled time, otherwise it will give you an error.
Step 7: If you want to de-schedule it click de-schedule.
Step 8: Schedule will run the app at that time. Please note that sync will be successful only if you are connected to internet.
Step 9: Default limit of one time sync is 50 if you want to change it, after login select Menu->Message Limit and enter the number of messages u want to upload per sync.
Source and photo credit: xda-developers.com
Advertisement