If you updated your iPhone 3G to iOS4 and it is now running sluggishly, then there may be a fix. Apparently Apple is looking into the problem, but until they find and release a solution, you are stuck with hacking it with an old backed up version of the OS. If you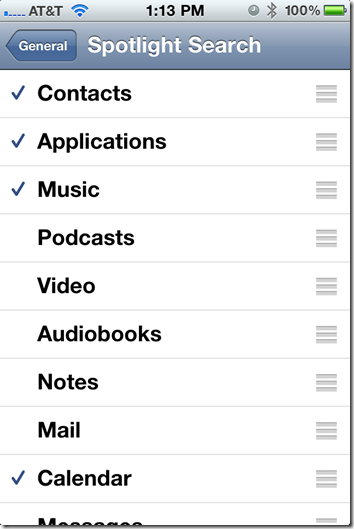 would rather not do that, one solution is to perform the following steps, according to iPhone Freak.
How to fix a sluggish iPhone 3G running iOS4:
1. First, go into Settings
2. Tap on General
3. Select Home Button
4. Go into Spotlight Search at the bottom of the screen
5. Uncheck everything on the list
6. Exit Settings
An unfortunate result is that the Spotlight Search feature will be unusable for you. This is where you tap the Home button on the bottom of your iPhone and a search box shows up at the top of the screen. Type into it and it finds things that are checked in the screen in step five above. But that might be a valuable trade off if it speeds up your iPhone 3G.
The reason this works is that indexing is slowing things down. The search feature will index all of your information for you. But this slows down the OS while running on 3G. Telling it to stop indexing makes valuable Ram available for your regular tasks — speeding them up.
I tested this out on our 3G model, and it does seem to have added a tiny improvement. Is it a real or perceived difference? I don't know as I didn't time it. But give it a try, and let us know if it helped in your case.
Advertisement