Have you been looking for a good way to add a bit of protection to your notebook? Not anti-virus protection, but protection from a fast fingered felon who might slip into your dorm room, cubicle or coffee shop booth? If so, you should check out the free LAlarm app which can sound an alert when a laptop is unplugged.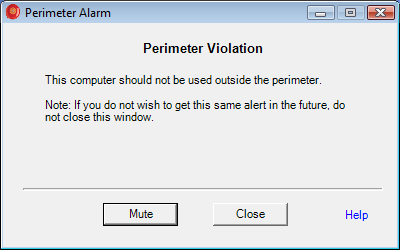 LAlarm is a free laptop security program that sounds an alarm when your notebook is in danger of being stolen. In addition to sounding an alarm, LAlarm can also recover and destroy your data if the laptop is stolen or lost.
LAlarm can be triggered when your laptop is unplugged from power or when a USB cable is removed so it is easy to secure with the items you already have. Once the plug is removed, LAlarm will sound a loud alarm over the computer speakers attracting unwanted attention. A Kensington lock is still a good idea if you are leaving your laptop unattended in a dangerous area.
LAlarm consists of seven alarms and other security functions designed to protect laptops, sensitive data and laptop users.
Notable features of LAlarm:
Alert an emergency contact in case of an emergency and sounds panic alarm.
Alert the user when using a computer for an extended period of time in order to prevent computer related injuries.
Send an alert to a mobile phone via email or SMS.
Can recover the data from stolen laptop.
Protect sensitive data by destroying the data if the laptop is stolen.
Prevent laptop theft by sounding an alarm when a thief tries to steal a laptop.
Alert when a laptop goes outside a perimeter. It helps prevent laptop misuse and keeps laptop in safe boundary.
Alarm when the battery is under stress in order to preserve the battery capacity and prolong the battery lifetime. It also alarms when the battery level is low to prevent data corruption due to sudden power loss.
Sound an alarm when the owner leaves the computer unattended in an unsafe area for a period of time. It helps prevent laptop theft.
For more information on how to use LAlarm, be sure to check out their support site where you can find many helpful videos about how to use LAlarm.
For added protection you may want to learn how to recover your stolen laptop with help of free software
How to use LAlarm with power outlet protection:
Step 1: Download and install LAlarm. See the video below for installation instructions if needed.
Step 2: Connect your laptop to a power outlet.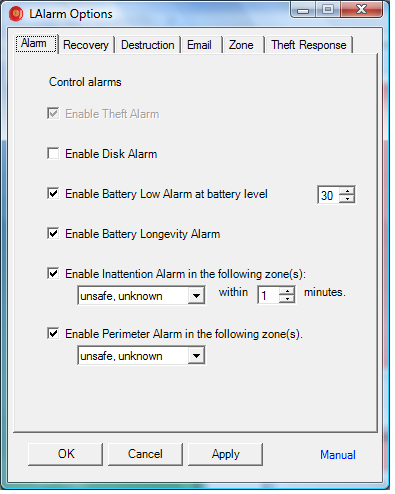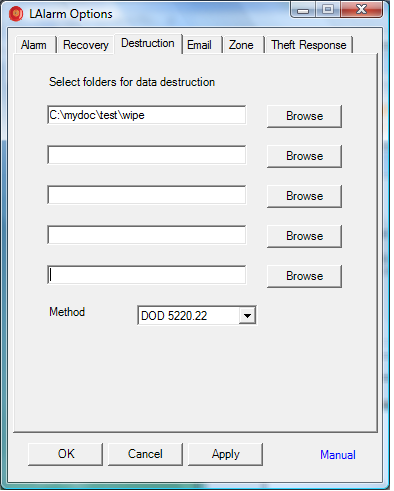 Step 3: When you want the alarm activated press Win+L.
Step 4: If anyone removes the power cord from the notebook, then LAlarm will sound a loud siren. For an example of the alarm in action check out the video below.
Advertisement