It's always sad to see a beautiful gadget go before its time, and even sadder when it was one of the slickest looking consumer notebooks without an Apple Logo on the lid; but that's the case with the HP ENVY 13 which has been replaced by a slightly larger, but more affordable, HP ENVY 14. The move is part of HP's Spring Notebook refresh that includes the Pavilion line and ENVY styling updates.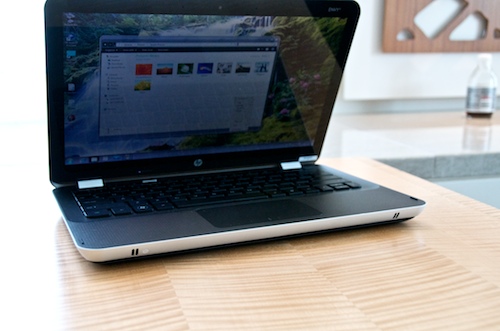 The HP ENVY 13 debuted in September of 2009 and caught many eyes for its MacBook Pro like looks, its amazing screen (as in Wow Amazing!), the ability to run for 18 hours with a second slice battery and all metal design. Combine all of this in a beautiful small form factor designed to put use Windows 7 to the full potential and you can consider me interested. It didn't hurt that in addition to having a beautiful display it offered a 1366 x 768 resolution; something Apple still hasn't managed to include in the 13″ MacBook Pro.
Unfortunately, while it did offer some amazing features and a brilliant display, the price may have proven too much for many users. When I shared my envy of ENVY owners several of my friends, diehard Windows users, suggested that at $1499, I simply buy a MacBook Pro and put Windows 7 on it. It wouldn't surprise me if many users made that move when comparing the costs, but I couldn't help but be excited by a manufacturer paying attention to practical design elements.
I'm excited to see that the ENVY line is still going strong with a small refresh to the HP ENVY 15 and the introduction of the HP ENVY 14 and HP ENVY 17 notebooks. The HP ENVY 13 is still available for sale, but don't expect to see it receiving upgrades or on store shelves for long.
While you mourn the loss of the HP ENVY 13, check out the video of its cheaper brother, the HP ENVY 14 below.
Advertisement