The HP EliteBook 8560w mobile workstation which was announced last week is packing a surprise port that slipped by pretty much everyone covering the news, a CFast slot.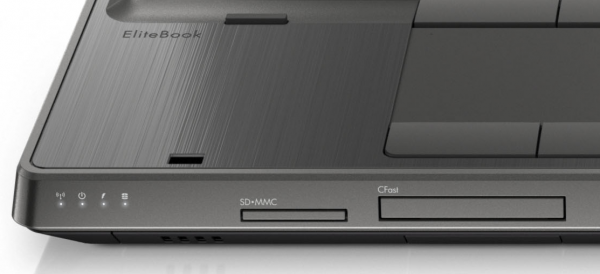 Eagle-eyed readers tipped Engadget to the inclusion of the CFast slot on the front of the workhorse 8560w, which was clearly visible the whole time, but absent from any spec sheets or conversations with HP.
The inclusion of this new, faster, Compact Flash slot isn't a surprise given the ability to add a DreamColor display and enough power to make your EliteBook 8560w a perfect mobile workstation for professional photographers.
CFast is the new Compact Flash standard which is faster than the standard Compact Flash cards and faster than the SDXC cards which are already available.
This looks like the first notebook with a built-in CFast slot to come to market and while you can't find a CFast slot in the top of the line cameras yet, the slot is likely pointing to support from Nikon and Canon for the CFast format.
Advertisement