The new MacBook Pro I purchased a couple of weeks ago is by far the best Mac I've ever owned. There's a lot to like about this machine, including the fact that it's much faster to work with multimedia content than my old MacBook Pro. I ran Geekbench, a benchmarking tool, on the new MacBook Pro and was very impressed with the results.
My new 15″ MacBook Pro is the top-end model offered at Apple retail stores. It came with an Intel Core i7 processor that runs at 2.66GHz.  The processor automatically kicks one or both cores up to 3.33GHz when needed.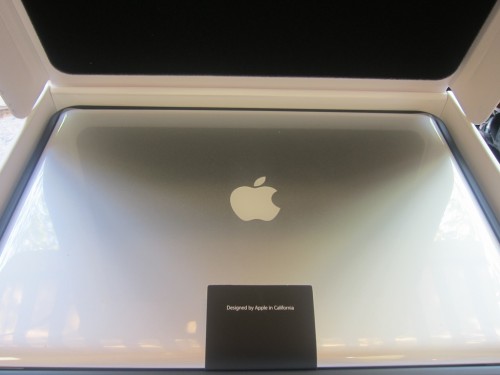 Keep in mind there's a lot more to processor performance than just clock speed or GHz. Some users may presume that my old MacBook Pro's 2.53GHz processor is almost as speedy as the new MacBook Pro's 2.66GHz processor, but that's not the case.  While Apple simply markets the processor as Intel Core i7 2.66GHz, its formal name is the Intel Core i7–620M. You can see the processor's full specs and learn more about the Core i7 processor family here.
What a difference a Year and a Half Makes
The 2.53GHz MacBook Pro was fast enough for most tasks, but it lagged when working with large image and video files. The new MacBook Pro rips through photos and videos much more efficiently. For example, exporting HD videos from iMovie is nearly twice as fast.
Geekbench measures processor and memory performance. It ignores other MacBook components such as the GPU and hard drive.
The new MacBook Pro rang in a Geekbench Score of 6142, which is  73.5% faster than the average Geekbench Score of 2.53GHz MacBook Pros that went on sale at the end of 2008. You can see that the 6142 Geekbench Score is higher than some older Mac desktops at Geekbench's results archive.
Which Processor Should You Get w/ Your MacBook Pro?
The Intel Core  i7 2.66GHz processor is the fastest processor you can get with the 15″ MacBook Pro. I'm satisfied with its performance so far and have used it to edit several video and photo projects. However, this doesn't necessarily mean I recommend it for everyone. If you only occasionally edit videos, play video games or use other processor-intensive applications the Intel Core i5 2.4GHz processor might be a better value. There is a $400 price difference between the model I bought and the base 15″ MacBook Pro. The $1,799 15″ MacBook Pro comes with a smaller hard drive (320GB) and half the video memory, but it's plenty fast enough to please most Mac users. If speed is more important than money, you can't beat the Core i7 version.
If you're interested in reading more about my experiences with my MacBook Pro, you can read about why I bought a new MacBook Pro and things that are missing from the new MacBook Pro.
Advertisement