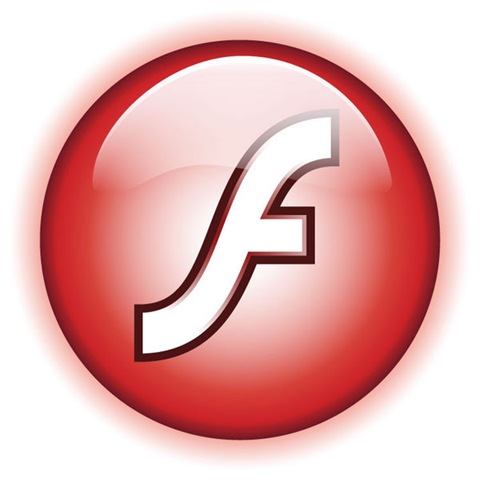 Steve Jobs wrote an open letter yesterday explaining his thoughts on Adobe Flash. The bottom line? Flash crashes Macs.  "Flash was created during the PC era for PCs and mice. Flash is a successful business for Adobe, and we can understand why they want to push it beyond PCs. But the mobile era is about low power devices, touch interfaces and open web standards all areas where Flash falls short," Steve said in his letter.
Well, Adobe CEO  Shantanu Narayen decided to answer Steve Jobs' letter with an an exclusive interview with the Wall Street Journal. WSJ has video of the interview online, using the Wall Street Journal standard video format, Adobe Flash.
Here are a few of the highlights:
The technology problems that Mr. Jobs mentions in his essay are "really a smokescreen," Mr. Narayen says. He says more than 100 applications that used Adobe's software were accepted in the App Store. "When you resort to licensing language" to restrict this sort of development, he says, it has "nothing to do with technology."
Speaking about Mr. Jobs's assertion that Adobe is the No. 1 cause of Mac crashes, Mr. Narayen says if Adobe crashes Apple, that actually has something "to do with the Apple operating system."
Mr. Narayen calls accusations about Flash draining battery power "patently false." Speaking about Mr. Jobs's letter in general, he says that "for every one of these allegations made there is proprietary lock-in" that prevents Adobe from innovating.
Responding to a question about Mr. Jobs's assertion that Adobe is a closed platform, Mr. Narayen chuckles. "I find it amusing, honestly. Flash is an open specification," he says.
Basically, it seems that Mr Marayen has an answer for each issue Steve Jobs presented.  Are the answers really concrete facts in this whole case?  Not entirely.  It looks more like a blame game between two children caught doing something wrong.
But, it looks like Adobe is getting in the last word on this fight. Adobe CTO Kevin Lynch announced on their blog:
We look forward to delivering Flash Player 10.1 for Android smartphones as a public preview at Google I/O in May, and then a general release in June. From that point on, an ever increasing number and variety of powerful, Flash-enabled devices will be arriving which we hope will provide a great landscape of choice.
So, it seems that Adobe is still alive and kicking in this fight.  They may lose the deskop and laptop wars, but they have a more than fighting chance on the smartphone and portable device markets.
Advertisement