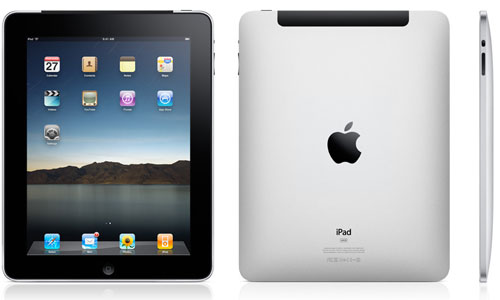 The Apple iPad is out and everyone is in love.  Its sleek. Its shiny.  It consumes multimedia like no one's business.  Its Apple doing what Apple does best, or is it?
The iPad has only been out for two days and already early adopters are coming across a problem that could stop the iPad juggernaut in its tracks.  The issue?  WiFi signal.
According to reports from Geek.com and TechCrunch, iPad users are having BIG problems with getting a solid WiFi signal from their home WiFI solutions to the iPad.
From Geek.com:
Many users are complaining that the iPad cannot find a signal, or the signal never gets above one bar. This is in areas of a house where the iPhone or other connected gadgets get strong signals.

The problem seems to be the positioning of the WiFi antenna. It sits behind the Apple logo on the back of the device, but what Apple may have overlooked is the fact that area is usually covered because the iPad is sitting on your lap or against a hard surface like a table top.
Right now the Apple Forums has 53 posts on this issue, with that number looking to climb up over time.
If this turns out to be a design flaw, will Apple recall the devices and fix it?  Is there another way to solve the problem?  Will the Apple community rally about their shiny toy or revolt?
Advertisement