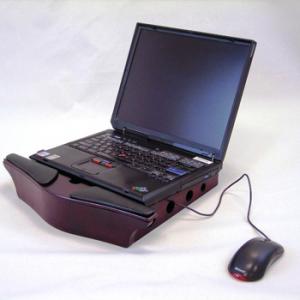 Using a Notebook in the wrong position can be hazardous to your health, especially if you use it for long periods of time. While I normally would suggest an external keyboard and mouse or a docking station for anyone using a notebook for extended periods; the Ergonomic Notebook Organizer from Factory Alliance looks like it provides a decent ergonomic on the desk experience, and offers a cooling function as well as a place to stash cords and power adapters.
If you don't get a device like this which claims to keep your wrists at an ergonomic angle; make sure you avoid these poor posture netbook positions.
The Ergonomic Notebook Organizer retails for $49, but is currently on sale for $22 direct from Factory Alliance.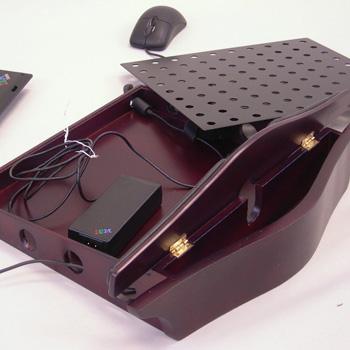 Via TrendHunter
Advertisement