When it comes to mobile technology we all love things that can pull double duty, especially if it means we won't pull our back out hauling something accessory around. That's what makes the new TwoFold Notebook Stand and Sleeve from Kensington so attractive.
This new $39.99 laptop sleeve keeps your notebook free from scratches inside your briefcase or as a standalone carrier and when it comes time to get down to work it props the laptop up to a more ergonomic level. In addition to the ergonomic aspect it also lifts the laptop off your lap which is welcome relief for laptop owners with hot bottomed machines!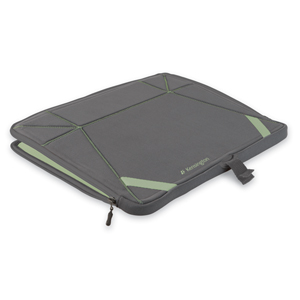 Thankfully it doesn't take a rocket scientist to making the conversion from sleeve to stand, in fact, it's as simple as operating the pop-up books of your childhood. Just pull a simple drawstring, push in the back and get to work.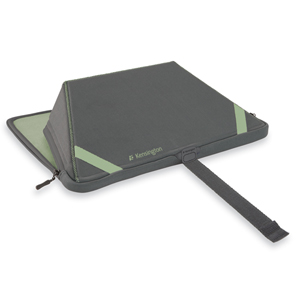 The TwoFold Notebook Stand and Sleeve is designed for laptops 14.1″ to 15.4″ and comes backed with the standard 2 year Kensington warranty. Personally I wish it came in a 10 inch netbook version since I've found many netbooks get toasty after an hour long computing session.
You can pre-order the sleeve today and save an extra 10% off of your Kensington order by using the coupon code "Reg2009". Kensington lists several other retailers which are offering the sleeve for as low as $25.99, though there is no word on when the TwoFold will ship.
Via Crave
Advertisement