Last week my one of colleagues at my office moved to Windows 7 from Windows Vista after hearing good feedback about Windows 7. After installation of Windows 7 he asked me what the  Windows.old folder is that is taking up more than 6 GB of his hard drive. Specifically, he wanted to know if he could delete the Windows.old folder.
What is Windows.old folder: Windows.old is a folder created by Windows when you choose custom installation. This folder contains the files, folders and drivers from previous windows version. See Andre's tutorial on custom installation. The one major benefits of windows.old folder is that you can restore windows to previous version of windows Installation anytime. Please see Microsoft's guide to restore to previous version of windows Installation. One important thing about Windows.old is that you will get this folder only when you choose custom installation without formatting hard drive and install windows 7 on same drive where previous version of window is installed.
Please note that Custom installation is different from upgrade installation. So if you upgrade your operating System there is chance that you won't get the windows.old folder. See Andre's tutorial about upgrading to windows 7 'how to upgrade to windows 7'.
Deleting Windows.old folder: If you have decided that you want to keep the new version and delete the windows.old folder to free up space. First make sure that you copy all the folders and files that you want from this folder. Once it is deleted they can't be retrieved.  There are two ways to delete the windows.old folder. First you can directly select the folder Windows.old and delete it but the safest way to delete is from 'disk cleanup windows utility'. Follow below steps to delete windows.old from your computer with disk cleanup utility.
Step1: Type 'Disk Cleanup' at start search menu. See screenshot below.
Step2: Select the drive where windows.old file exist and press OK. See Screenshot below.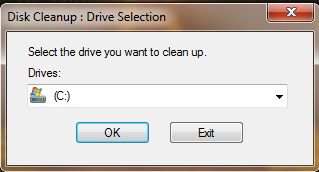 Step3:  Disk Cleanup will automatically find the windows.old folder in the drive and will give you option to select folders for delete purpose.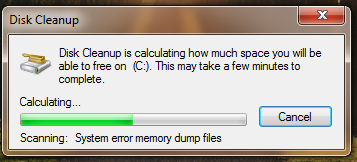 Step4: After selecting the windows.old folder press OK. It will ask the permission that you want to delete the file permanently.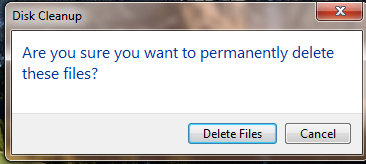 Step5: After pressing the 'Delete files' button windows.old folder will be gone from your drive.
Advertisement