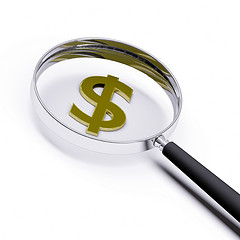 You'd be hard pressed to find a someone who doesn't do at least a little online research before buying a new notebook or gadget. The Pew Research Center found that 58% of Americans research their purchases online and based on our anecdotal experience a good deal of the remaining shoppers are asking their family tech expert to do the research for them.
Increasingly shoppers are relying on reviews not just from experts like the writers at Notebooks.com, but from every day users who leave product reviews on site where they made the purchase. A survey from PowerReviews released in May of 2010 found that 39 percent of shoppers read eight or more consumer reviews and they are spending more time reading reviews than they did back in 2007.
Still there are problems with consumer reviews. Companies can pose as reviewers and leave positive comments that look like they are left by a real shopper instead of a company drone.
This is one of several factors determined by the PowerReviews study show include the following concerns;
Not enough reviews – 50 percent
Doubt that they are written by real customers – 39 percent
No or limited availability of negative reviews – 38 percent
With all of these issues, it's important to make sure you're reading a valid online review and not a fake one designed to get you to purchase a shoddy product.
Coupon Sherpa, an online coupon and deal website, has gone underground — into the shady world of online reviews to find out what a real online review looks like. Coupon Sherpa has decided to share the knowledge with shoppers in a post where you'll, Learn to Dissect Lies from Truth in Consumer Reviews.
Coupon Sherpa provides several tips, of which we've highlighted below that should be required reading for anyone who uses online reviews to make purchasing decisions. These tips are very useful for spotting fake online reviews.
4. Subject Line and Date

Like the name, a strange subject line can automatically label a review as unreliable. Subject lines that include the full product name or fluffy, useless hyperbole like "This Product Is The Finest Ever Made!" are often trash.

Using the post date to judge a review is a bit more tricky. For services like hotels and restaurants, it's often best to read the most recent postings to get an idea of present conditions. After all, it does little good to know what a hotel was like three years back.

As for merchandise, keep an eye out for clumps of like-minded reviews written within days of each other. Some marketers hire people to swarm the Web and heap mounds of attention on certain items, leading to a kind of promotional carpet-bombing. Use your handy power of reasoning: It's unlikely something released over six months ago will have 20 or more week-old reviews, but it might be common for brand-new items.

….

12. Marketing Speak

These reviews are the trickiest of all because, as literate adults, we're trained to trust articulate and informed writing. Problem is, some of the most expertly-crafted reviews are little more than pitches by salespeople.

Some sound and simple advice: Consider whether you're reading an opinion or being sold a product. You'd be surprised how easy it is to tell the difference. Some red flags to look for: An overabundance of technical features with proper names, such as "X3000 1080p Upscaling technology"; info most normal buyers wouldn't care about, like where the product was developed or tested; repetition of the exact product or company name; and profoundly "marketable" claims, such as "Product X will seamlessly connect your home theater system" or "If you're looking for a deal, this is the product for you." If the review includes any cons, they're usually an aside that the item was expensive but worth the cost.

Basically, if the text sounds like something found on the side of a product box, that's where it belongs.

….

15. Odd Phrases

As shown by the New York Times example, search engines are hardly foolproof. Yet they're a great tool to uncover cookie-cutter reviews. Say a phrase strikes you as odd: Copy and paste it into a search engine and see what pops up. You may find it spread across cyberspace, including the merchant's own corporate website.
To combat these problems, familiarize yourself with the tips from Coupon Sherpa and look to well known sources for reviews. We like that Amazon will allow users to post product reviews with real names and authenticated purchases. Several other websites also identify users who have purchased the product from there in order to help you know that the reviewer actually purchased the product.
How do you spot fake online reviews? Tell us in the comments.
Image via Brooks Elliott
Advertisement