If you've been looking for a collection of tools to convert media files, merge images and PDFs, clean up clutter, take notes or resize images then the following five free tools from CreativeBe are just what you have been looking for. Keep reading to learn how each of these tools can save you time and help you tackle common tasks.
Batch convert many media types in OSX:
If you routinely find yourself in need of an easy way to convert different file types and are sick of looking for converters that only handle one file type then you'll appreciate Dragonman.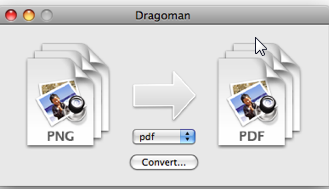 Dragonman can batch convert images, photos, music, sound and archives file. It supports large number of popular image file formats. Below are some of notable features of Dragonman application.
Can convert thousands of images from one format to another format at once in a drag and drop interface.
Can reduce the size of your images by setting the JPEG output quality.
Can convert your raw digital camera photos to your favorite images format with a drag and a drop. It supports popular cameras like Sony, Canon, Nikon, Kodak, Olympus and more.
Dragonman can convert your music files into another format.
Dragoman converts between rich text format, simple Microsoft word documents, HTML documents, Safari web archives and more.
With Dragoman you can quickly and easily convert your Microsoft word and RTF documents into web pages.
Can convert one archives format into another.
Dragonman has a big list of supported file formats, some of which are listed below.
Audio file formats:
MP3
MPEG-4
Ogg Vorbis Codec Compressed Multimedia File (ogg, vorbis)
Free Lossless Audio Codec (flac)
Audio Interchange File Format (aif, aiff, aifc)
WAVE Audio File (wav, wave)
Sun Microsystems Sound File (au)
Macintosh Sound File (snd)
Apple Core Audio (caf)
Archive file formats:
Zip
7-zip (7z)
Apple disk image (dmg)
Tar
Tar G'zip (tar.gz, tgz)
Tar Bzip2 (tar.bz2, tbz)
Tar Z (tar.Z)
CPIO (cpio)
Image and photo file formats:
Adobe PDF
Portable Network Graphics (PNG)
Tagged Image File Format (tiff, tif)
JPEG (jpg, jpeg, jpe)
Adobe Digital Negative (dng)[read only]
Photo CD (pcd) [read only]
JPEG 2000 (jp2)
Targa Graphics (tga)
Macintosh Quickdraw (pict)
Clear disk clutter with Sponge:
Sponge is another free tool from CreativeBe. If your Mac computer hard disk is filling rapidly and you want to clean all clutter then Sponge is for you. With Sponge you can reclaim your disk spaces by safely removing applications, finding large files and directories and tracking down and deleting duplicates files. Below are some of the features of Sponge.
Remove applications: Sponge can look for all the installed applications on your Mac and give the option to uninstall it.
Sponge also deletes preferences and other installed files that simply moving the application to trash doesn't delete.
You can sort the installed program on Mac by size to see which applications are taking up the most space.
Sweep disk hogs: Sponge can help you to find large files and directories which are taking more space on your Mac system. Sponge shows you the disk usage of individual files and directories, sorted by size.
In one click, Sponge will scan your disk and conveniently measure the size of files and directories.
Find duplicate files: Sponge can help you to find and delete duplicates files.
Locate duplicate files on your Mac.
Sponge compares the file contents to find duplicates (not the name) and will thus detect duplicates that other applications may miss.
Combine images, PDF into one with iCombiner: Another free application from CreativeBe is iCombiner. iCombiner can merge multiple images into a single PDF document. iCombiner can also merge popular file formats including PDF, PNG, JPEG, GIF and more.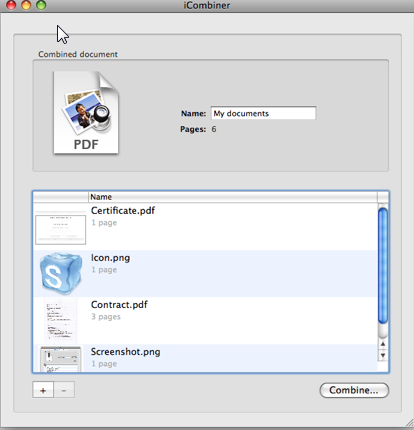 Below are some features of iCombiner:
Merged scanned files: iCombiner will let you combine the large set of scanned pages into a single PDF.
Common formats: iCombiner supports multiple formats for combining into a single file. It can combine PDF and most common images into a single file. To see the list of all supported format please visit CreativeBe's iCombiner support format page.
Convert to PDF: iCombiner can also help you to convert JPG, TIFF , PNG or more to PDF format in just a drag and a drop.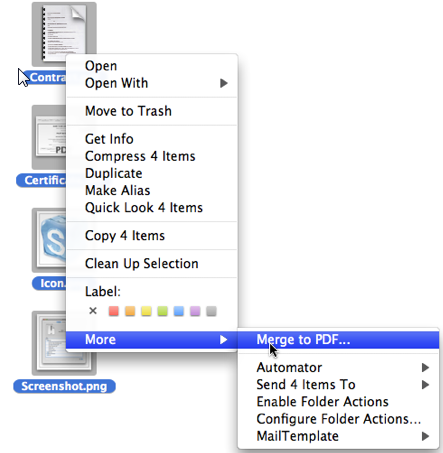 Take notes with SlidePad:  SlidePad is another free and useful tool from CreativeBe. SlidePad is a powerful, simple, convenient note taking application that allows you to take notes without leaving the app you are working in.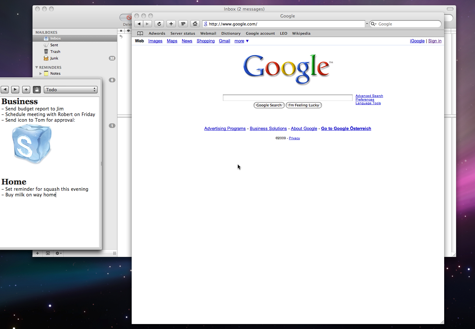 Below are some features of SlidePad.
Powerful editing: SlidePad comes with powerful text editing features. You can format the notes with your favorite font family, style and size.
Easy launching: Open SlidePad by moving your mouse to the edge of the screen or set up a keyboard shortcut.
Edit and resize images with ResizeMe: ResizeMe is another free useful tool provided by CreativeBe. ResizeMe is lightweight, incredibly easy to use batch image editor that allows you to create a drop shadow, add a reflection effect, add text watermarks, convert, resize, crop and more.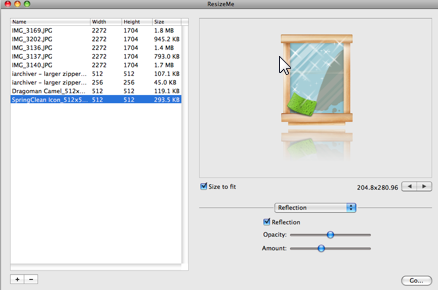 Below are some features of ResizeMe.
Reflection: ResizeMe application can help you to add mirror reflection to your pictures.
Drop shadow: Can help you to drop the shadow from image.
Text Watermarks: You can digitally sign your photo. ResizeMe make it very simple to add text watermarks in your images.
Convert formats: Can convert one format to another format.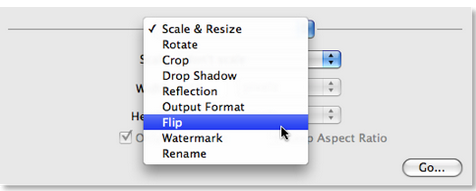 Photo Credit: Creativebe
Advertisement