One of the great features of Web 2.0 is that there are many great free tools available online which normally would have been used on your local computer. One area that has exploded in the past year or two is that of free online photo editors. Here are some of our favorite free online Photoshop or image editing alternatives.
For a look at free programs you can use  offline, check out our free Photoshop or image editing alternatives post.
Picnik :  Picnik is a popular free alternative for photo editing application that works right inside your browser. Picnik provides very simple but; powerful editing tools.  One nice thing about Picnik is that, while you can register with the site to have a history of images, you can use it to edit photos without registering which makes it a good go to tool in pinch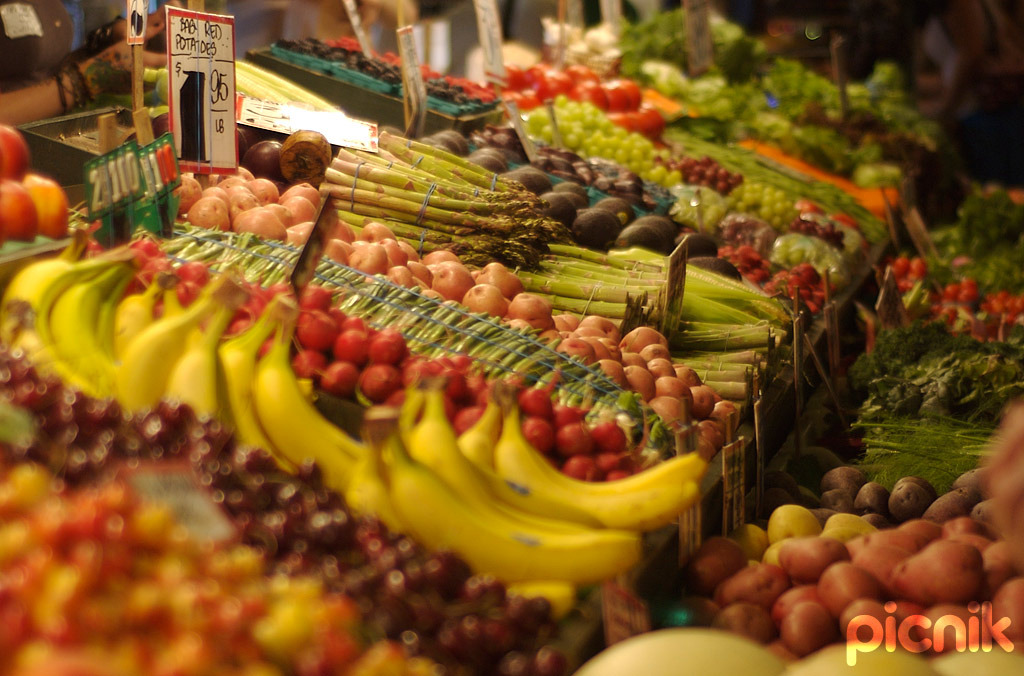 The Picnik image editor can connect directly to Picasa, Myspace, Flickr, Facebook and Photobucket to save your finished images.  Some of popular features of Picnik include; crop, resize, rotate, special effects, red-eye removal, shapes and more. Because Picnik is an online photo editing application it works on almost every Operating System including Windows, Mac OS X and Linux.
PhotoShop Express: Another online photo editing application is PhotoShop Express. Photoshop doesn't need any introduction for people who are in field of editing photos. PhotoShop Express doesn't give you the full power of Photoshop on the web, but it offers a lot of features for editing and photo sharing. It also gives you 2 GB Storage for your photos.
Aviary: This tool is also known as the Phoenix Image editor. Aviary has most of the same features of the other photo editing sites in this list. A cool feature of Aviary is that it allows you to import images from other sites like Picasa, Flickr and Facebook. In my analysis I found it more powerful than Photoshop Express (free online Image editor application). It has rich editing toolset which will allow you to edit your images with undo and redo, brushes, lot of filter effects, magic wand and blend modes. Aviary's powerful layers tool will allow you to work with layers, groups and layer masks in an intuitive drag and drop interface.
Sumo Paint: Another player in the online photo editing space is Sumo Paint. Sumo Paint is a free, fast, simple yet powerful online Image editor. Some popular features of Sumo Paint include powerful photo editing tools, layer support, cylinder designer, triangular patterns, kaleidoscope, wavelab filter, liquid wave filter, transform 3d-object and more.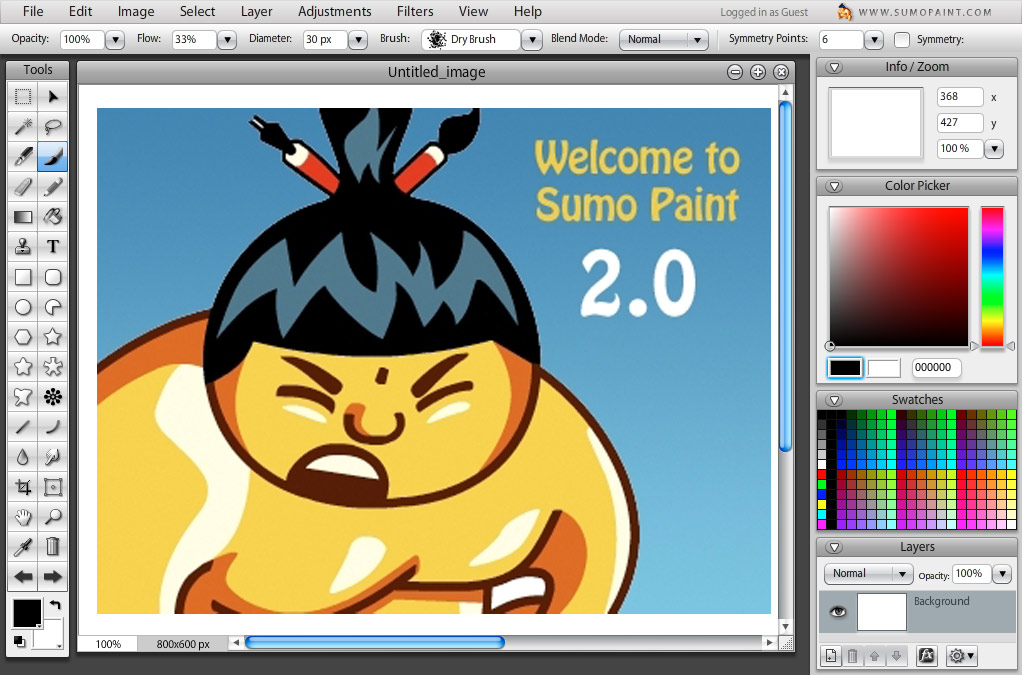 FlauntR: This online image and photo editing application provides a varieties of tools to manipulate, edit and give special effects to photos. This application is also integrated with Facebook, Picasa, Flickr, Myspace, Orkut, hi5, Windows Live Spaces, WordPress and Livejournal.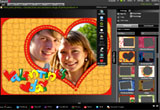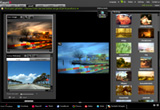 Google SketchUP: Google Sketchup is another application that fits in this category and is provided by Google. This application will let your create 3D models of anything you like. You can design your living room, kitchen or even your office. It will also you to design a piece of furniture. There is no limit to how creative you can get with Google Sketchup.
Apart from these there are some more free alternatives are available like MobaPhoto, Photsynth, PictoMio.
If we missed your favorite online photo editor let us know in the comments so we can check it out and add it to the list.
PhotoCredit: Snapfiles & Application author site.
Advertisement