This year at CES there have been a few trends such as going green and of course 3D displays; but another trend has emerged; dual screens.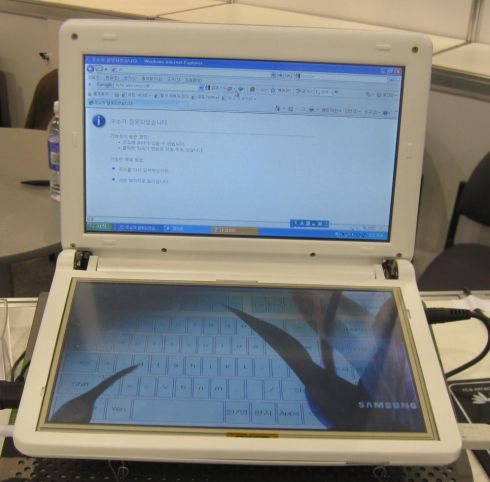 Liliputing took some time to explore the dnb Dual Screen netbook and found out some interesting information that has me more excited about it than the MSI dual screen concept I was able to see yesterday.
The dnb concept dual screen netbook also features a keyboard on one screen; but Brad Linder reports that you will be able to use the second screen for much more; like a secondary display for a webpage or a spreadsheet.
For me, someone who uses 2 monitors minimum when I work in my office, this sounds really useful. Imagine using the second display as a keyboard when you are just out and about but grabbing a small Bluetooth keyboard if you have more to do when you are on the go! I'm already feeling more productive just imagining the mobile setup.
For more details, including specs that aren't likely final, head over to Liliputing's dnb coverage.
Advertisement