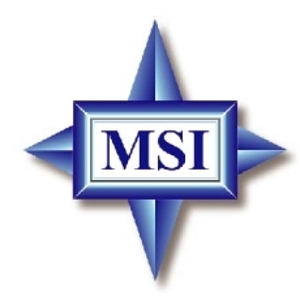 MSI through themselves into the frenzy of CES with some new announcements of their own:
A new 3D notebook from MSI. Its a 15.6″ model with a 120Hz 3D HD display. Its GPU and 120Hz 3D panel work together to create a simultaneous presentation of 60 images for both the left and right eye.
MSI's new GT640 and GT740's come with the new generation Intel® Coreâ"¢ i7 quad core processor, while the GX640 and GX740 are equipped with Intel's latest Intel® Coreâ"¢ i5 duo core processor.
MSI will also display seven new Wind Top All-in-one computers ranging in size from 19 to 24 inch models.   The 24-inch AE2400, comes with the latest multi-point touch control screen and Windows 7 as well as world-class cinema sound.
And lastly, an HD e-book, dual display touch screen e-book, wireless battery charger for notebooks, and a 3D notebook.   The 10-inch dual display touch screen e-book features an exclusive virtual keyboard with improved tactile impressions through its intuitive counter-force reaction function. The Intel Menlow platform, Windows 7, high-speed WLAN, and SSD storage combine to smash through previous e-book, notebook, PDA, and other handheld device limitations.
Advertisement