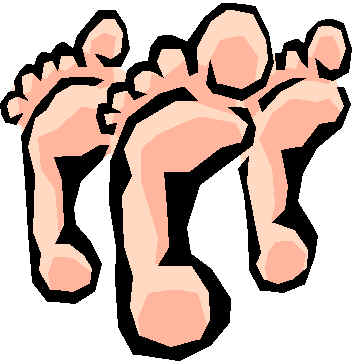 Day 4 at CES for me was just as busy as it was for the last few days.  But this time, it was ALL about the exhibitor halls.  Folks, the LVCC (Las Vegas Convention Center) is HUGE!  You will get lost in it.  I did, a few times.  I wished I had a GPS for the convention center so I knew where I was going and how to find booths and vendors.
I only managed to see a fraction of the halls but what I did see was amazing, funny and just plan cool:
Over at the Marvell booth (no not the comic book company– though Stan Lee did come by) I got to FINALLY play with some e-readers–like the Kindle 2 and the new Spring Design Alex. All I can say is, I want the Alex and I can see why Barnes and Noble wanted to get their Nook out first.
At Kodak, they have one of the biggest Microsoft Surface tables I have ever seen.  It even goes up a wall part way.  It drops circles with pictures of Kodak's new products.  You grab one, touch the circle and it brings up the product information.  When you are done, you push it back to the wall.  The higher up the wall it goes, the better score you can get.  I got a 2150.
Massage stations are everywhere.  For $35, a CES attendee can get a neck, shoulders, back and foot massage.  Time to "expense" this…
At Speck, the iPhone case and laptop bag manufacturer, they were rocking with a Dance Dance Revolution game, free beer and a crane machine with their product inside .  Sumocat from GBM has a wonderful video of me trying to play DDR.
The ASUS booth was showing off their 3D gaming laptops.  Batman Arkum Asylum looks amazing in 3D.
Nokia showed off its Nokia Booklet 3g. Nice little netbook.
Wacom had every kind of pad you could find.  Sumocat took great delight in playing with all of it.  I just wound up doodling.
There are more iPhone cases here than anywhere I have ever seen.  You name what your case should look like, and there is a vendor who has it.  Even Ed Hardy got into the game.  They win for the most popular booth babes of the show.
Villiv showed their touchscreen tablets and laptops. It wasnt as responsive as I needed it to be, but the form factor was pretty good.
Loved the Blue Light Optics projector that turned any flat surface into a touchscreen. I want one of these for me.
Saw several new charging stations for multiple devices from Powermat, Pure, Energizer and Duracell.  They either use inductive or conductive current.  All sizes and all kinds of tips for all devices.  There is one for every price point.  If they didnt take up so much space on my desk, I'd go for one.
I am sure there is more, but I just can't process it all.  I am going back today for more.  I want to hit the iLounge to see all the Mac gear.  I am the only one on the team that is using a Mac right now, so I have dibs on this stuff!
Advertisement