At CES, Lexar has announced a major enhancement on their professional line of memory cards. These enhanced Memory cards provided more storage, faster speed and better overall performance.
Lexar 300x CF: Lexar has increased the capacity of Professional 300x CF to 32GB and write speed has improved to 45MB/Sec.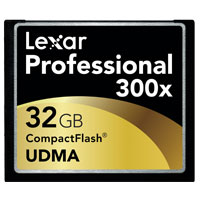 Lexar 233x : Lexar Professional 233x memory cards is now available in 16GB & 32GB and write speed has improved to  35MB/sec.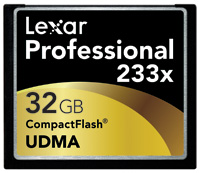 Lexar 133x SDHC Card: Lexar 133x SDHC memory cards comes with better speed upto 20MB/sec write speed.
The improvement on these memory cards will allow the photographers to shoot longer without changing cards, capture more high-resolution images and high-definition (HD) video with their digital SLRs etc. Please note that all Lexar professional line memory cards include a limited lifetime warranty and free downloadable copy of Image Rescue 4.
Please visit Lexar site to buy or to get more information.
Advertisement