In addition to the touchscreens that Toshiba added to the new Satellite notebook lineup, will be launching with Windows 7, all of the notebooks in the Satellite lineup will also get a simplified desktop and boot up faster.
This announcement is a welcome change from the days when buying a new notebook would require you to spend an hour removing all of the pre-installed crap that loaded at startup. While the situation has improved since 2007, when PCDecrapifier was a must have app, pre-installed programs have still plagued recently sold notebooks with Windows Vista.
Instead of bringing these problems along to Windows 7, Toshiba is focusing on giving users a clean desktop with minimal software running in the background. All of the new Satellite notebooks shipping with Windows 7 will offered the only have the recycle bin on the desktop and as for programs running at startup, they will be limited to an antivirus or similar program(s).
Not only will this lead to better battery life, thanks in part to new power improvements in Windows 7, but Toshiba claims that, "startup, shutdown and Fast Sleep-and-Resume performance will be improved."
In addition to the Toshiba Satellite U505 and M505 with Touchscreens these usability and battery life improvements will be included on the following new Satellite notebooks.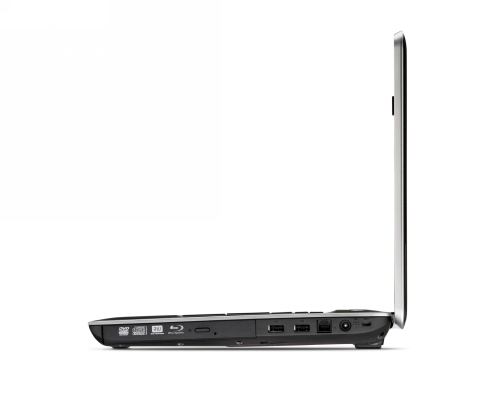 High Definition Entertainment: Satellite A500 Series
Perfect for home users and tech enthusiasts, the Satellite A500 Series are entertainment-packed performance laptops that combine performance-class processing with Toshiba's latest design elements. The sleek Satellite A500 Series features a 16-inch diagonal widescreen HD Edge-to-Edge display on select models, harman/kardon® speakers, optional Blu-ray® disc players and Fusion Finish and high capacity hard drives. Intel® Coreâ"¢ 2 Duo or AMD Turionâ"¢ II Ultra processor configurations and choices of integrated or discrete graphics are also available. Pricing starts at $589.99 MSRP.
Desktop Replacement: Satellite P500 Series
Featuring a brilliant 18.4-diagonal widescreen HD TruBriteâ"¢ display, the Satellite P500 Series is designed with digital media enthusiasts and mainstream PC gamers in mind. The premium Satellite P500 Series offers more than an ordinary laptop. Featuring harman/kardon speakers, as well as sleek slot-loading DVD drives and Edge-to-Edge displays in select models, this high-performance desktop replacement also incorporates powerful processing muscle with either Intel Core 2 Duo or AMD Turion II processors, and choices of integrated or discrete graphics. Select models also include a Blu-ray disc player and/or illuminating LED backlit keyboard. Pricing starts at $799.99 MSRP.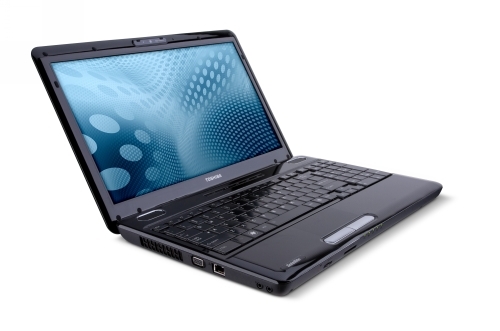 Everyday Value: Satellite L500 Series
The Satellite L500 Series laptops are ideal for students, home users and anyone looking to enjoy digital media, staying productive, connecting online or casual gaming. Satellite L500 Series laptops are available with either a 14-, 15.6-, 16- and 17.3-inch diagonal display sizes and come equipped with powerful processor options from Intel and AMD, including the new Turion II and Athlonâ"¢ II, hard drives ranging from 250GB to 500GB and Toshiba's popular Fusion Finish. Starting prices range from $504.99 to $579.99 MSRP.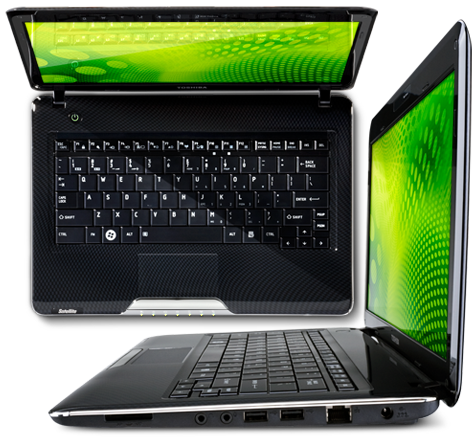 Ultra Thin: Satellite T100 Series
Also to include Windows 7 Home Premium are Toshiba's recently announced ultra-thin Satellite T100 Series laptops (starting at $449.99 MSRP1), which offer the performance, flexibility and functionality of a standard-sized laptop, yet in a highly portable package.
More information on the Satellite T100 Series
Advertisement