Looking for a netbook or notebook? Well, here's your chance to win one of each. Read on for your chance to win a powerful multimedia notebook, a netbook for when you want to travel light and a custom backpack.
HP's given Notebooks.com and 24 other sites some great gear to pass on to our readers. The notebook is a fully loaded HP Pavilion dv6 that's powerful enough to use as an entertainment or gaming PC. The netbook is an HP Mini 110. The backpack is made by Timbuk2.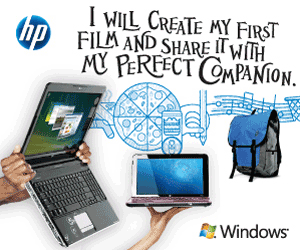 All versions of the dv6 come with a 16″ display, Altec Lansing speaakers and an HDMI port, but the one we're giving away this isn't just any dv6. With a value of about $1,600, you won't find a machine like this sitting at your local discount retailer.
This custom dv6 comes with premium options including the optional moonlight white finish, 500GB hard drive, Blu-ray Disc drive and ATI Mobility Radeon HD4650 graphics with 1GB of VRAM. Its Intel Core 2 Duo P7350 2.0GHz processor is more than fast enough for most users. It runs Windows Vista Ultimate 64-bit, which means it takes full advantage of the system's 4GB of RAM.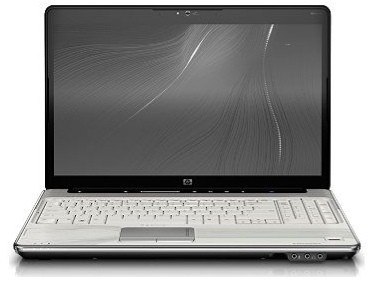 But enough about the dv6's specs. HP sent over an evaluation unit for long term review and I've had a chance to use it for a couple of weeks. It plays back Blu-ray discs flawlessly, even while multitasking. I tried playing back gameplay on Call of Duty: World at War and was impressed with the smooth experience.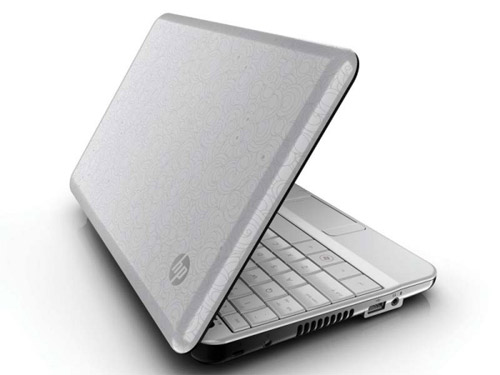 The dv6 is powerful, but it can be a pain to lug around a 16″ notebook around campus all day. When you need something more portable and with a longer battery life the Mini 110 XP Edition can come in handy. Its antiglare display is easier to read under direct light than glossy displays. The six-cell battery makes the netbook heavier than the standard three-cell battery, but the tradeoff is worth it since the larger battery keeps the Mini 110 going for about 5.5 hours on a single charge.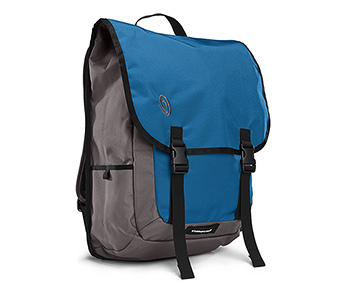 If you win the netbook and notebook you'll need a way to transport the pair. That's where the Timbuk2 Swig backpack comes into play. Timbuk2's bags are built of high-quality materials and are anything but boring. I'm trying out one of Timbuk2's backpacks and it's very comfortable and has more than enough room for a pair of computers, a few books and accessories.
How to Win the HP Bundle:
This is a raffle style giveaway and we'll be pulling a random winner using random.org on August 24. You can enter one raffle entry for completing items 1-4 below. If you'd like to dramatically increase your odds of winning you can try your hand at writing guest how-to articles.
1) Earn one raffle entry by subscribing to the Notebooks.com Giveaways email newsletter. We get a lot of gear to giveaway and we'll notify you next time we run a contest (hint, it kicks off later this month).

2) Earn one raffle entry by letting your Twitter followers know about the contest by tweeting the following: I want to win an HP netbook and HP dv6 from Notebooks.com https://bit.ly/17fEiJ @xavierlanier (click here to send this tweet automatically)
3) Earn one raffle entry for following me on Twitter and saying hi- just send me a message @xavierlanier.
4) Earn one entry by telling us why you want this bundle and what you would do with it in the comments section below.
5) Write how-to articles for notebooks.com that can help our readers as they use or shop for computers. If we publish it you'll earn 5 raffle entries. You may submit as many how-to articles as you like, though we may or may not publish all of them depending on content and quality.
To increase the odds of your article being published, please consider the following guidelines:
• Tell our readers how to get more our of their notebooks. Do you have tricks on how to use common applications? Can you explain how notebook users can be more productive or get things done faster?
• Entries should be free of grammar and spelling errors.
• Use screenshots, video or images to illustrate your how-to article.
• Explain your idea thoroughly and be sure to keep average users (not geeks) in mind.
• Here's an example of a tip on how to upgrade an HP Mini's memory that's helped a lot of our readers.
• Entries must be original and not be previously published elsewhere.
You can submit your entries by clicking here: Notebooks.com How-To Contest Entries Page
Thank you for visiting Notebooks.com and we look forward to your entries.
The fine print:
• This contest open to anyone in the world, but if the winner is outside of the U.S., he/she may be awarded a credit to HP's online store to avoid shipping and customs restrictions.
• Individuals who have won at another website participating in the HP Back to School Giveaway are ineligible to win a second time.
• All entries must be received by 8/23/09 by 11:59pm Pacific Standard Time.
• The odds of winning depends on the number of entires received by the deadline stated above.
• By submitting content to this contest, you agree to allow Notebooks.com Inc. to publish it on its Web sites in part or in whole. We may edit your content for clarity or any other reason.
• No complaining allowed…seriously. We appreciate everyone's entries and try to keep things fun around here. Unfortunately, not everyone will be able to win as we only have one bundle to give away. If you don't win this bundle, please enter to win bundles from the 24 other great sites that are participating in this promo.
• The winner will be notified by email and his/her name will be posted in a Notebooks.com announcement. If the winner is picked based on an entry from Twitter, we will send a direct message and/or @ reply to the winner as notification. If the winner doesn't respond within 24 hours of us sending the notification we will pick an alternate winner.
Advertisement