Waterfield Deigns unveiled a new line of man bags for small notebooks and mobile devices. Made of distressed leather, these bags are targeted at stylish guys who have a little extra money to invest in a high-quality bag.
According to Waterfield Designs CEO Waterfield Gary David Beckham, Robert Downey Jr. and Brad Pitt all carry man bags. I generally care more about functionality than appearances when it comes to notebook bags, but this lineup sure looks good.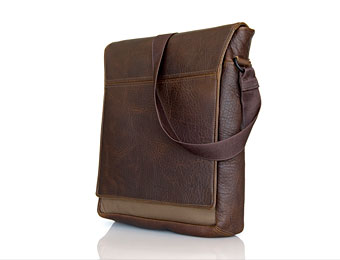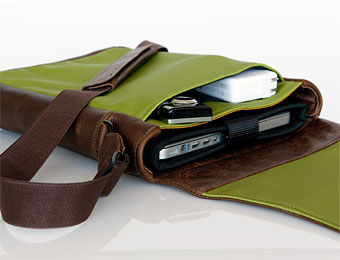 The Muzetto Laptop bag is lightweight and has a vertical orientation. The main compartment accommodates small notebooks with up to a 13″ display. There are a handful of pockets to stow your power adapters, camera and accessories. The interior is gold, which makes it easier to see inside of it. It's available now for $239.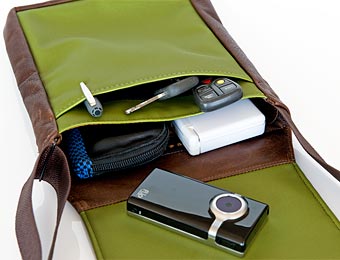 The Muzetto Personal has a similar outward appearance, but doesn't have a dedicated area for a small computer. Instead, it has just enough room for everything us guys normally cram in our pockets. The smaller Muzetto is what many people refer to as a 'murse' or man-purse. The smaller bag costs $179.
Both sizes can be personalized with your choice of six accent colors.
Waterfield Designs' bags are extremely well crafted and are a far cry from the mass-produced notebook bags you'll find at most electronics retailers. Instead of offering one size fits all solutions, Waterfield Designs allows customers to customize their bags. They're able to do this because the bags are made right here in my hometown of San Francisco.
Visist sfbags.com to learn more or order.
Advertisement