Timbuk2, a company most known for it's over the shoulder messenger bags, has released details about the company's Spring '11 collection of bags, iPad cases and eReader sleeves and cases at CES 2011.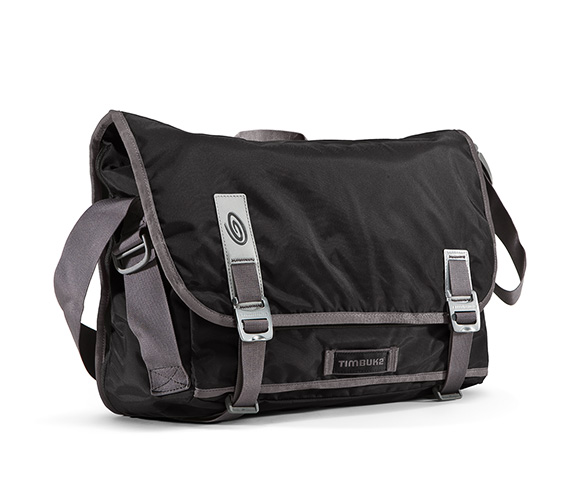 First up is The Command, a new TSA compliant laptop bag from Timbuk2 which is made of nylon fabric and metal clasps to deliver a "leisure suit" for laptops. This is a CES Innovations 2011 Honoree in the portable media accessories are and comes with the standard Timbuk2 laptop "love glove" which keeps your laptop safe while on the go.
The Command is available in Medium for up to 15″ laptops for $130 and large for 17″ laptops at $140 and comes in Black, Potrero/Village Violet and Rev Red/Black color configurations.
Next up is the D-Lux Bondage a smaller messenger style bag for netbooks, the iPad and eReaders. It has a sharp look and is available in Black, Blue/Black, GunMetal/Rev Red and Alcatraz/Barley. The D-Lux is available in size extra-small for $100.
TimBuk Two also announced several sleeves including the Scuba Sleeve with a map of San Francisco printed on the outside, the Plush sleeve with shock absorbing padding and the Envelope sleeve which is designed to be TSA friendly. These sleeves are available in many colors and sizes and start at $25.
Timbuk2 also has two iPad cases. First up is the Kickstand Cover which is a foam shell that will double as a viewing stand with the iPad and comes in many colors and starts at $49. This case can be used with a netbook as well. Second is the Pop Up Sleeve which also acts as a viewing stand and angled typing pad and retails for $39.
Advertisement