Iomega announced a foray into your living room during CES 2011 at Las Vegas today with the introduction of Iomega TV with Boxee.
The standalone box which connects to your HDTV uses the Boxee software to deliver streaming and local media on your big screen starting at $229.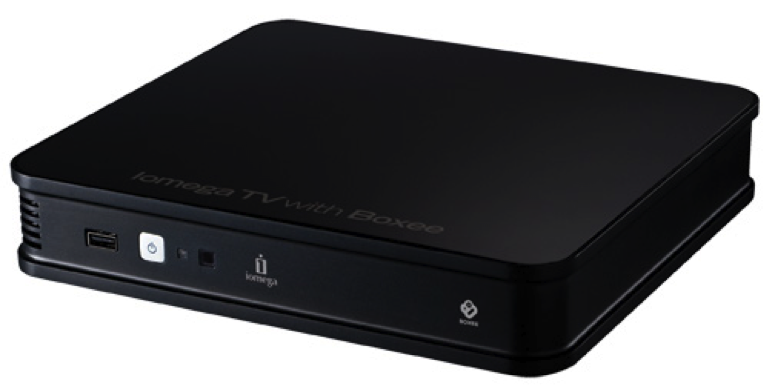 The Iomega TV with Boxee provides access to your media stored on the Internet and your collection stored on your computer or locally on the Iomega TV models with built in storage. Users can also use the Iomega TV models with on board storage as a network attached storage drive for cloud access and local network storage. Boxee provides access to numerous TV shows from sources including Hulu and users also have access to movies from OpenFilm and others.

The Iomega TV remote is a dual sided device that features your basic TV controls and can convert to a qwerty keypad with a touchpad for mouse control.

The Network Storage options of Iomega TV with Boxee include a personal cloud with access to your files from the PC, Mac as well as many smart phones. The systems also acts as a DLNA Media Server to share files throughout your home and has Active Folder Technology to assist you in uploading to sites like Flickr and YouTube.
The Iomega TV with Boxee is available in three different models, with ethernet and WiFi built in. Prices vary based on how much storage you want.
Iomega TV with Boxee + Storage
$299.99 MSRP (1TB)
$349.99 MSRP (2TB)
Iomega TV with Boxee
$229.99 MSRP (no onboard storage)
The Iomega TV with Boxee will be available for purchase in February and comes with everything you need to get started.
Advertisement