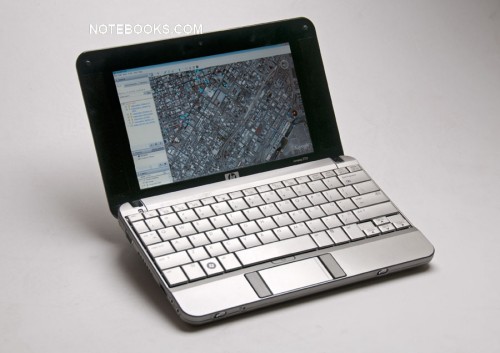 There's been a lot of discussion around the HP Mini 1000 over the past couple of days, but the introduction of the Mini 1000 has caused some confusion over the fate of the HP Mini Note 2133. Earlier this week, several people pointed out that the Mini Note 2133 is selling for as low as $299 on Amazon.com, signalling the immenent release of a replacement.
One of my contacts at HP firmly stated that the Mini Note 2133 is "not end of life," and that we should be seeing more info soon.
Yesterday HP did release the HP Mini 1000, but this is a completely different netbook compared to the Mini Note 2133 and is targeted at a different type of buyer. When I first looked at the Mini-Note 2133 earlier this year it was being marketed by HP's business notebook team. The Mini-Note 2133 has a lot of business-grade features and is targeted primarily at the education markets. It had a higher-resolution display, Kensington lock, Windows Vista Business, etc. HP business resellers and HP's own salesforce are the primary champions of the 2133.
The HP Mini 1000 on the other hand is squarely targeted at consumers and was birthed by the same folks that manage the Pavilion notebook line. The Mini 1000 has a lower price point, consumer-friendly Mobile Internet Experience interface and has plastic panels, while the 2133 has metallic panels to stand up to more abuse.
The HP Mini 1000 does have fresher components, such as the Intel Atom processor compared to the Mini-Note 2133. The Mini-Note line isn't going anywhere, so if you prefer a business-grade netbook you might want to hold off purchasing a HP Mini 1000, EeePC, MSI Wind, etc.
The 2133 will most likely get an Intel Atom processor to replace the VIA processor and a larger display.
Here's an intro to the Mini 1000

Here's the intro to the 2133 from back in April

Advertisement