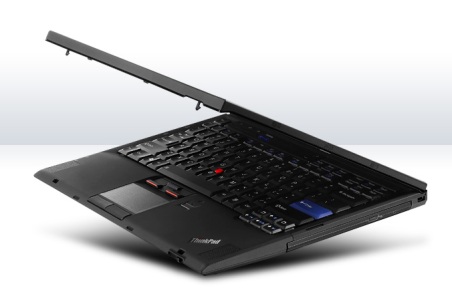 All Lenovo ThinkPad SL, T and X series notebooks will now come standard with an embedded 3G card to connect to AT&T mobile broadband network. The internal 3G card was previously an option on these ThnkPads and cost up to $150.
The ThinkPads are equipped with Ericsson mobile broadband modules. The notebooks will come with 30 days of free AT&T DataConnect service.
This is great news for ThinkPad buyers. Most of the ThinkPad line effectively got a little cheaper for those who were planning to get a 3G card. For those who aren't sure if the want 3G (or can't afford the monthly payments) they can always sign up for an AT&T DataConnect plan later. This is especially good news for businesses who have to order ThinkPads in volume and can have trouble predicting exactly which employee will need 3G service.
Lenovo isn't the first to make 3G modems standard equipment in some of its product lines. Several Sony notebook lines, including the Z, SZ, TZ and TT, have come with Sprint or AT&T compatible cards for years.
Gartner projects enormous growth in mobile broadband subscribers over the next few years.
I've used mobile broadband modems for the past seven years and consider them a "must have" for mobile professionals. They really make it possible to work anywhere- I've blogged from WiFi-less conferences, checked email from a beach in Kauai, watched TV in my car (as a passenger) and read news aboard airplanes while still on the ground thanks to my USB modem.
AT&T's plans range from $20 to $60 per month. The $20 plan provides for a pathetic 10MB per month. You get 5GB of data transfer for $60, which you can burn very quickly. International plans are much more expensive – $229.99 per month includes 5GB of domestic data and 200MB of international roaming. I've talked to several industry execs and none of them even have international plans.
Advertisement