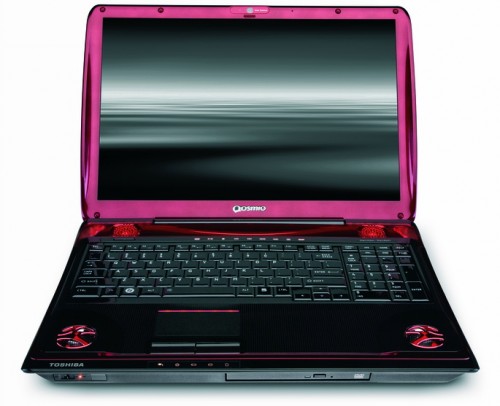 Toshiba's released its most powerful gaming notebook to date. The Qosmio X305-Q708 features an Intel Core 2 Etreme quad-core processor, dual NVIDIA GeForce 9800M GTS GPUs with SLi technology, a 128GB solid state drive and a 320GB (7200RPM) secondary hard drive. The Qosmio X305-Q70 is priced at $4,199.99, which is probably out of most notebook buyer's budget, but we can all drool.
The Qosmio X305-Q708 features Toshiba's fiery" Fusion finish with rogue design, which you'll either love or hate.
The Qosmio X305-Q708 comes with 4GB of RAM, four Harman Kardon speakers, with a built-in subwoofer. This Toshiba notebook has both HDMI and DsplayPort connections to power external displays.
A 1.3MP webcam with Toshiba Face Recognition, 802.11n wireless and bluetooth are also included. The Toshiba Qosmio X305-Q708 ships with Windows Vista Ultimate 64-bit.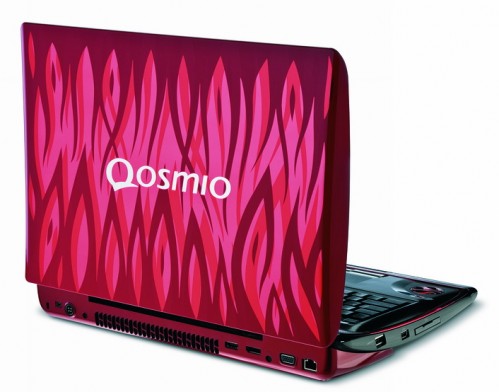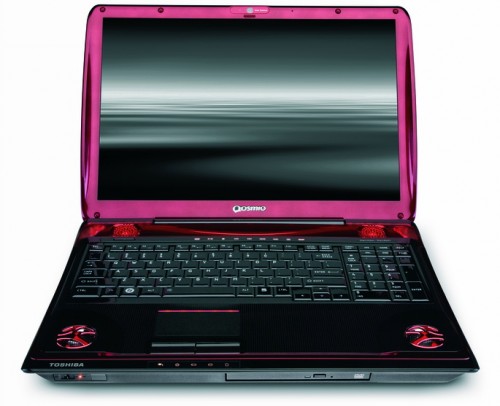 Advertisement