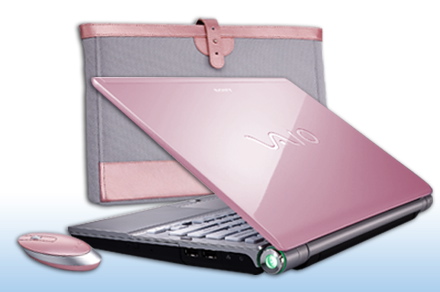 October is breast cancer awareness month and Sony is doing its part to raise awareness and funds for the cause. Sony's offering a pink version of its SR series notebook and bundling it with a matching pink case and bluetooth mouse for $1,499.

A portion of the sales of the pink notebook bundle will go to the Breast Cancer Research Fund.
Sony's SR series notebook in this bundle is the VGN-SR190EEJ/, which includes 3GB of RAM, a 160GB hard drive and a 2.26 Intel Core 2 Duo processor. It has a 13.3-inch display and weighs just 4.14 pounds.
Product Page: SR VAIO notebook breast cancer awareness bundle.

Advertisement