Google's Maps for Mobile has a new feature called "my location" that pinpoints your location via GPS, or approximates it using cell towers if your phone doesn't have GPS. This solves the dreaded problem of not knowing where to start your driving directions or where to search for a nearby cafe.
To use "my location" users need to download Google Maps for Mobile version 2.0. To find your location on a map you just need to press 0 on your keypad. A blue dot will show you your location if your phone is GPS-enabled. If you're relying on cell phone towers the a blue circle will indicate your approximate location.
The Google Maps "my location" service is in beta so don't be surprised if the service is unreliable for a while. It's disappointing that this service isn't available with the iPhone's Google Maps application, even though it's GPS-less. Even an approximate location is better than having to guess where you are, especially when traveling.
This is definitely a welcome feature, but Google really needs to improve its waypoint information. The service often doesn't list businesses when I search for exact names or for general categories.
Check out the below video for a full demo of the Google Maps "my location" service.
To download Google Map for Mobile 2.0 send a text message- BLUEDOT to 33669 – or visit www.google.com/gmm The service is free to use.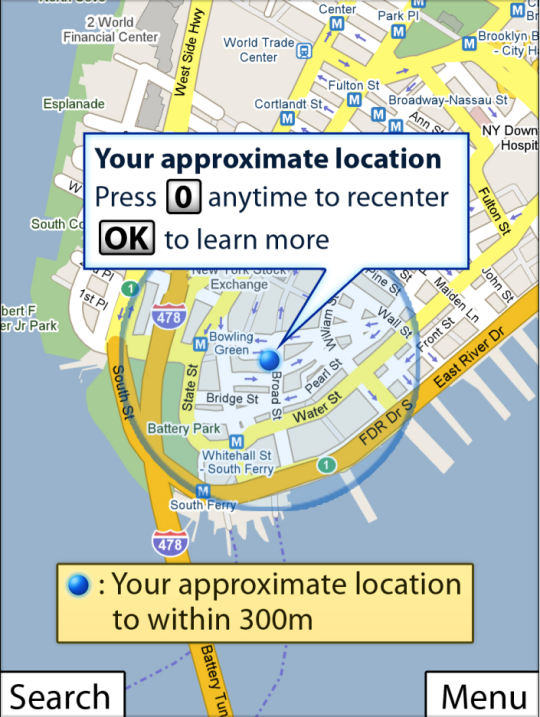 Advertisement